Swann 8MP 4K HD Dome Camera
SWNHD-881XXCAM
This 4K Ultra HD security camera is the perfect addition to your 4K 8000 series NVR when you need extra cameras to cover blind spots. The sturdy aluminium construction is built tough enough for the outdoors or indoors with IP67 weatherproof rating. The longer 30 metre Ethernet cable offers more options when choosing a mounting location for the camera.
The high end EXIR LEDs will give you superb night vision as their rectangular pattern spreads the light more evenly, preventing dark corners & the spotlight effect we see in other cameras.
Due to their rounder & more discreet shape, dome cameras are ideal for those wanting to have security camera that easily blends into its surroundings. If you're looking to have more visible security cameras, you may want to have a look at its bullet shaped sister NHD-880, which can work as more of a deterrent to intruders due to its more visible shape.
This camera is compatible with both the SONVR-88000 and the SONVR-167500T so it makes the perfect addition to your SWNVK-880004 kit for when 4 cameras is just not enough.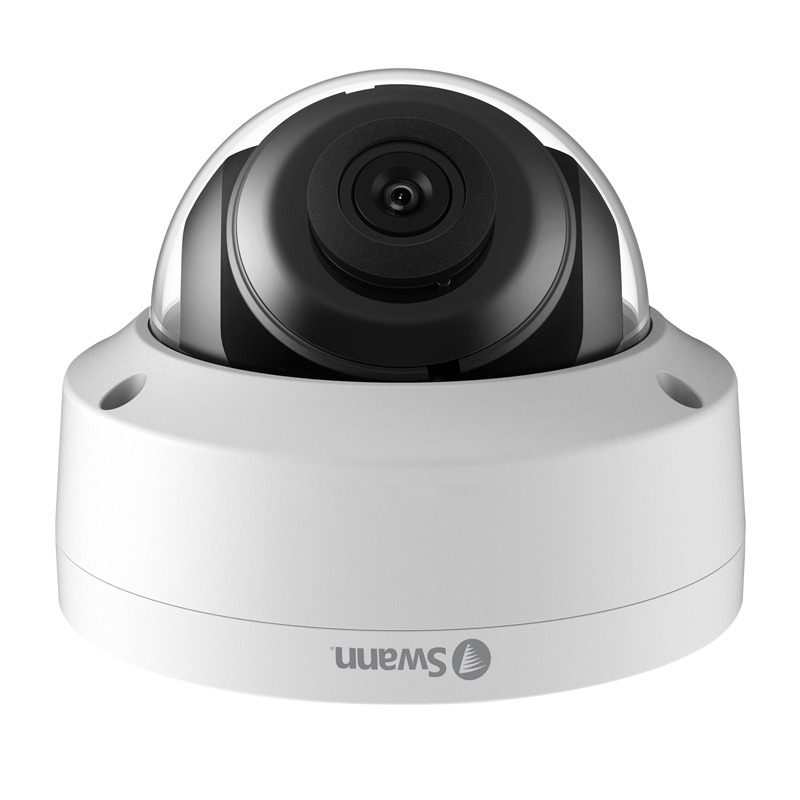 Product Features:
With an incredible 4x the resolution of 1080p Full HD, capturing crime has never been easier with 4K Ultra HD. With easy PoE (Power over Ethernet) Installation & remote viewing on your smartphone, you'll always have peace of mind with no ongoing fees.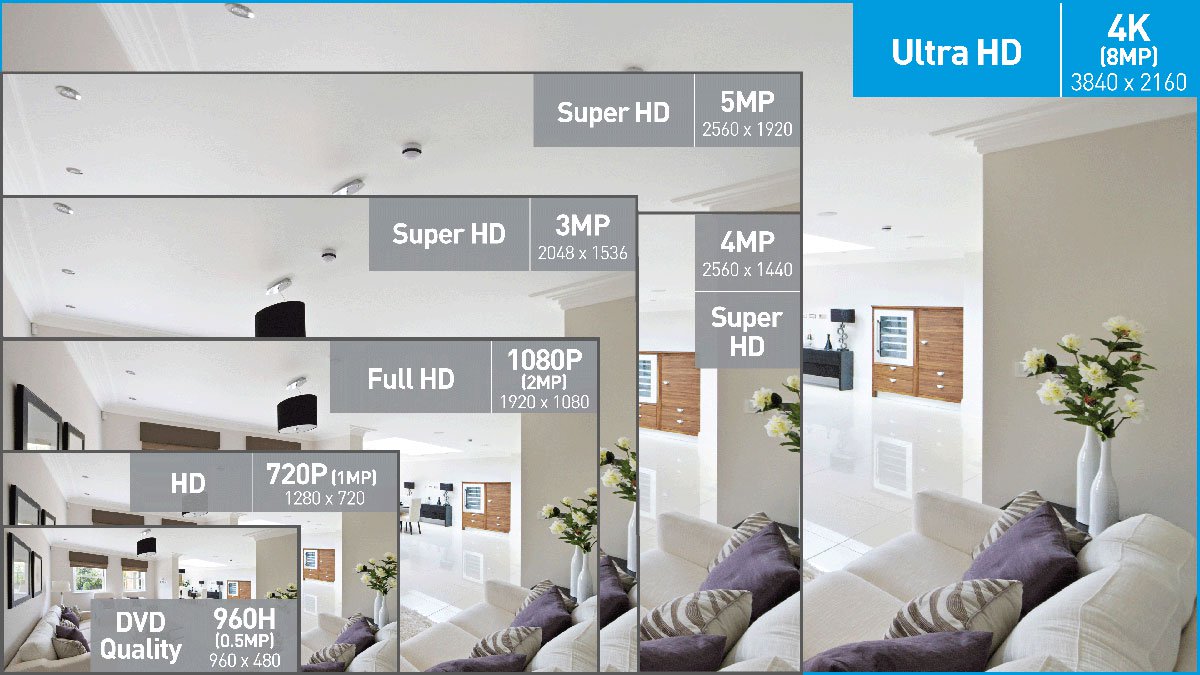 Weatherproof cameras built for any climate
Swann cameras can be mounted indoors and outdoors and are built tough to withstand whatever the weather throws at them: rain, snow, dust and hot days. The IP67 weatherproof rating and cables are threaded through the stand so you can rely on their performance, day in, day out.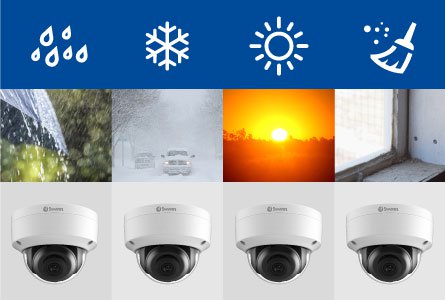 Clearer Night Vision with the innovative EXIR LED lights
Unlike conventional infrared LEDs which display light in a circular pattern that creates a 'spotlight' effect, each camera has twin EXIR LEDs that emit a rectangular pattern for a more uniform and even night vision image. Designed especially for security, EXIR LEDs reduce over-exposure at the central part of the image and reduce darker areas at the corners, allowing you to see in the dark like never before.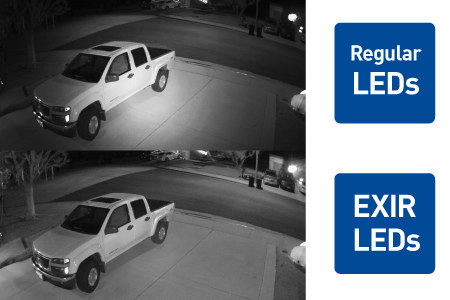 See everything day or night
No matter if it's day or night, you'll be able to see everything up to 30m with the powerful infrared Night Vision. The cameras will automatically switch to Night Vision and record in black and white as the night falls.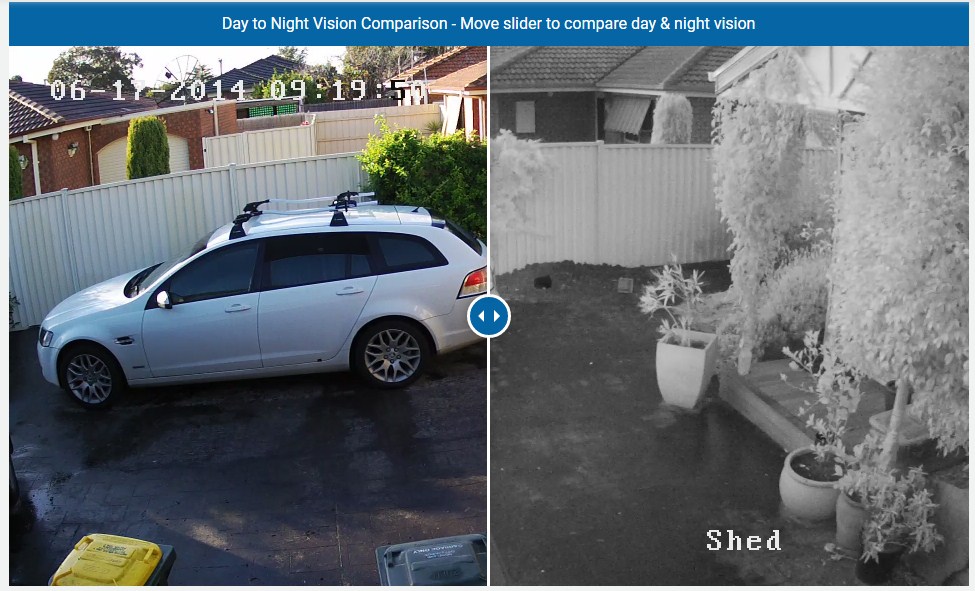 Easier Installation with Power over Ethernet
Easier Installation with Power over Ethernet Installation is now easier than ever with the NVR's Ethernet ports which allow both the video signal and power to run from the NVR to the cameras through the same cable. Simply run one of the included CAT5 Ethernet cables for each camera to the NVR and click it into place, the same way you would connect your computer to a router.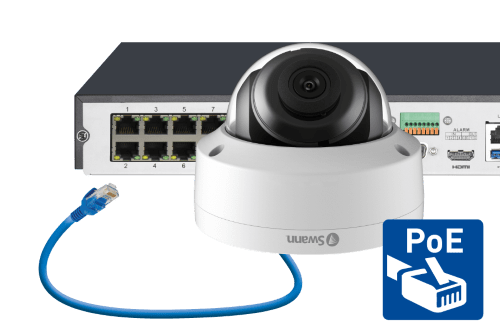 See More & Protect More with Wide Angle Viewing
All of Swann's 4K Ultra HD cameras have a super wide 75 degree field of view. Best of all, the wider viewing angle allows you to see detail you might otherwise have missed and is perfect for large areas such as yards, driveways, hallways, parking lots and more.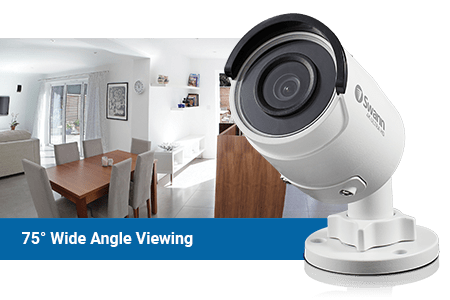 What's Included:
All items listed are new in original manufacturers packaging
*
NHD-881XX 4K Camera
*
Cat5e Ethernet Cable x 1 30 metres
*
Power Adapter
*
Mounting Screws & Plugs
*
Operating Instructions
*
Theft Deterrent Stickers