More info
Swann Colour 7" Door Intercom Kit with Front Door Unit - Multiple Station Compatible
SWHOM-DP880C
If your looking for a stylish video door intercom, with 2-way audio then look no further than this system from Swann. The front door camera is mounted either at a gate or on the front door when the call button is pressed the inside unit chimes and answered by the button. See clearly who is at your front door before opening and talk if required.
The simplicity of installation will depend on many factors, you do need to run a cable from the inside unit to the front door camera. You also need to plug the monitor into the power point. Most people will run cable during the construction of their home. However, if you are retro-fitting then this may be a little harder. It is recommended you consider an electrician for this installation.
If this sounds all too hard, then take a look at our range of Kivos Wireless Video Door Intercoms - these are extremely simple to install and give similar results.
Key Features:
See and hear visitors before opening the door giving you complete piece of mind.
Using Night Vision LED's, see your visitors when there is complete darkness
Having 2-way audio, you can talk to your visitors and see your visitors.
Has multiple door chimes to suit your taste
Adjustable settings allowing you to customize to your needs.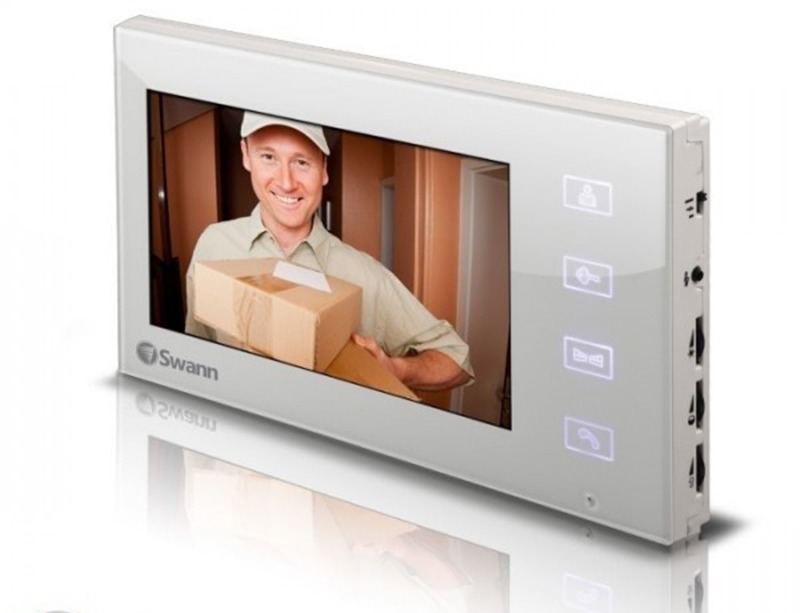 What's Included:
All items listed are new in original manufacturers packaging
*
7" Colour LCD Monitor
*
Front Door Unit containing the camera, speaker and microphone.
*
15 Meters of cable 4-Core Standard Cable
*
Power Supply that plugs into the Monitor
*
Mounting Brackets
*
Instructions

Need installation? Installation Available in Sydney - Please call.