More info
Swann Wireless Fully Battery Operated Door Chime
SWHOM-DC810B-GL
Easy DIY completely wireless installation / Choose from 16 built-in chimes / Adjustable volume / Flashing backlight when chime is activated / max 50m transmission. A doorbell system that's music to your ears. Easy DIY Installation and select the chime you like!
Are you sick of hearing that boring old 'ding-dong' when somebody is at the door? With the Swann Wireless Door Chime, you can choose from 16 inbuilt chimes allowing you to change chimes and volume level. The unit also features an eye-catching backlight that flashes when the ringer is activated.
The Swann Wireless Door Chime is 100% cable free, allowing you to place the Button Doorbell up to Max - 50m from the Speaker Unit. Even better, being battery powered (runs off 3 x AAA batteries, not included) you can place the unit virtually anywhere allowing it to be moved around the home and relocated when moving house.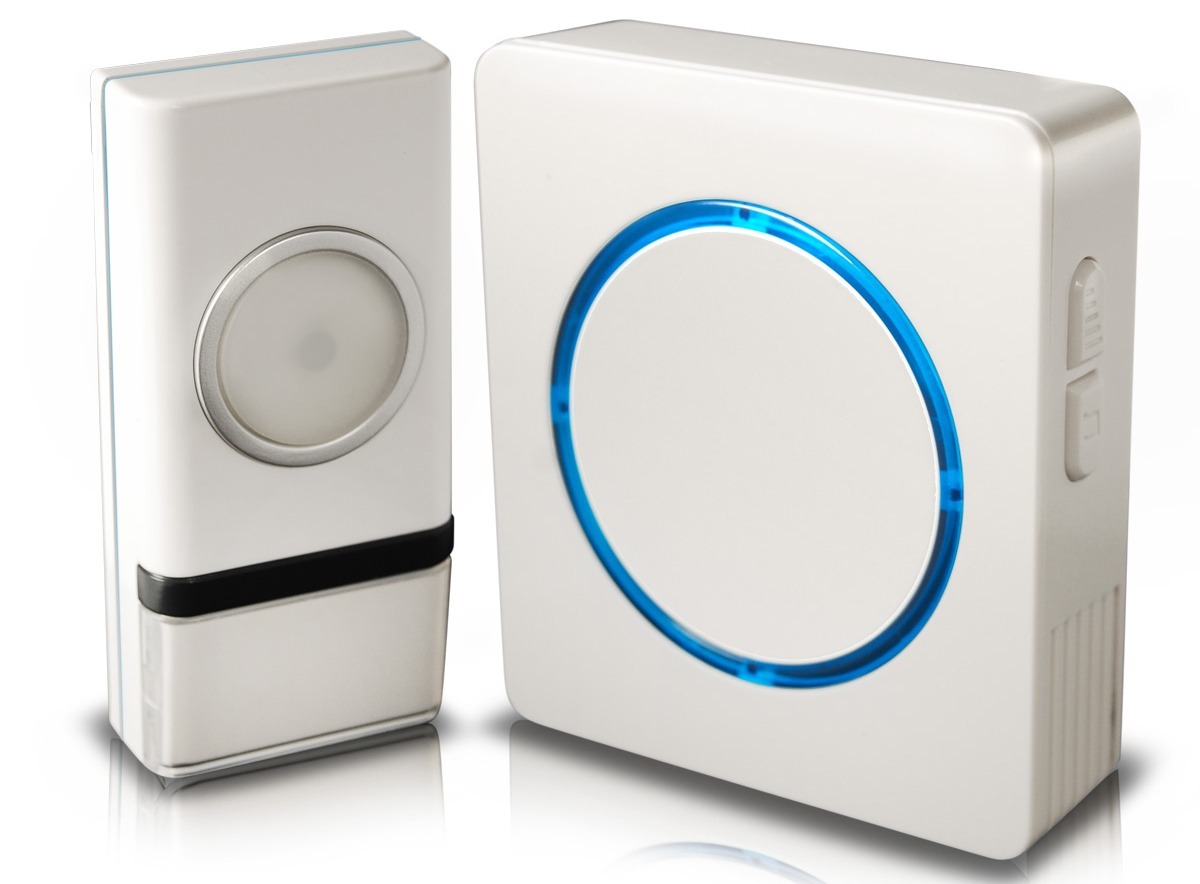 Perfect for Door Bell, Nurse Call, Elderly or Reception.
Everything you need for a 5 minute DIY installation is included in the pack, with mounting screws and double-sided tape. The Swann Wireless Door Chime with Compact Backlit Design - it's advanced security made easy
Key Features:
A stylish door chime system that's completely wireless to suit any home decor
Push the doorbell & hear a melodic door chime - with 16 chimes to choose from
Adjust the volume level to suit your needs
Eye-catching backlight flashes when someone pushes the doorbell
Write your name on the doorbell nameplate
Easy wireless installation mounts to walls & runs from 3 x AAA* battery power with up to 50m range
Modern cream gloss finish suits any home or office decor
This Product requires 3xAAA Batteries.

You will need to purchase a 4 pack of AAA Batteries