Swann SWDVK-84575T 8 Channel 1080P DVR & 4x PRO-T853 Cameras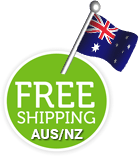 A$687.40
Price includes GST.
8 Channel 1080p 2MP Digital Video Recorder
Pre-installed 2TB HDD
4 x 1080p All-weather Bullet Cameras
Clear night vision
High Def HDMI & VGA output
Smartphone Viewing
Swann 8 Channel Security System: Swann DVR8-4575 - 8 Channel 1080p DVR & 4 x PRO-T853 Cameras
SWDVK-845754T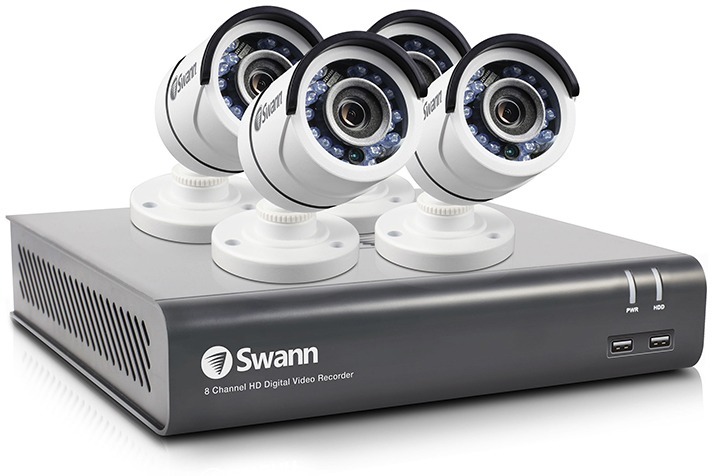 Resolution
You'll always know what's happening with Swann's surveillance technology. The 1080p live and recorded video is 4.5x better than the DVD quality (960H or 480p) used in most DIY CCTV systems. Peace of mind comes from being able to see activity in Full HD, with easy identification of facial detail, license plates, and clothing patterns.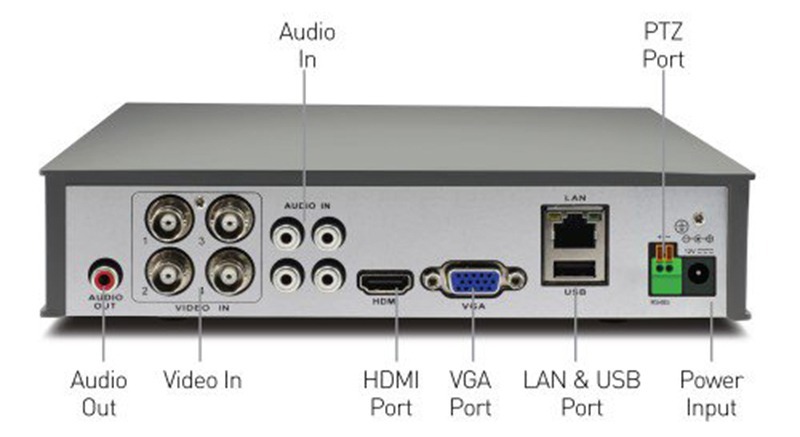 Cameras
This CCTV system comes with a massive 2TB hard drive & 4 weatherproof PRO-T853 security cameras built tough for the outdoors or indoors. See in the dark up to 30m with the camera's powerful infrared night vision.
The cameras come with BNC cables. If your property has existing BNC cables, we advise you to test your new system for 2 days with the existing cables before full installation. For optimum performance, we recommend you use the new cables supplied.
Expand your kit by adding up to 4 more cameras for a complete 8 channel home security system, suitable for medium-sized businesses & detached homes for monitoring indoors & outdoors.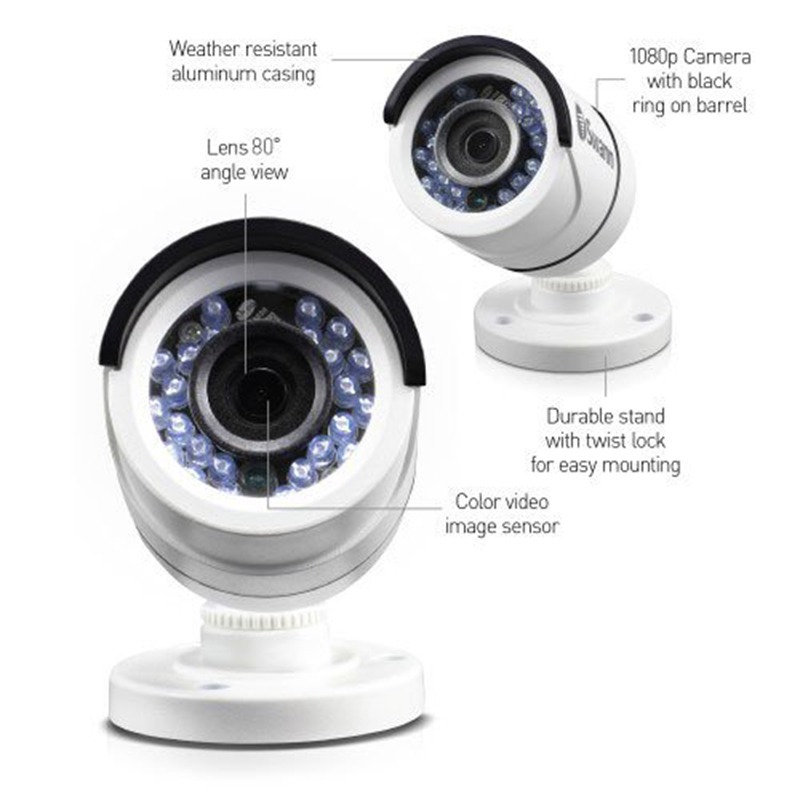 Convenience
The HomeSafe Views app ensures you'll always be connected to your home or business, allowing you to see the cameras on your phone or tablet. You can even search the recordings to play them back, wherever you are in the world.
Keep an eye on your kids, babysitter, tradespeople, pets and everything else that matters to you and your family. If you have a business, you can always see the cashier, storeroom, warehouse and check in on your staff's safety and performance. And of course, in case anything happens, you'll have video evidence in 1080p Full HD.
Product Features:
The right security kit for your property
An 8-channel kit suits medium businesses & detached houses, which will need outdoor & indoor monitoring. The included 8 cameras allow you to monitor the outdoors, such as driveways, backyards, as well as indoors where you have valuables, such as a living room or a business warehouse. Just stop & think of your property: if you were a burglar, which vulnerable points would you use to break in? What else would you like to monitor? This way you'll know how many cameras you'll need.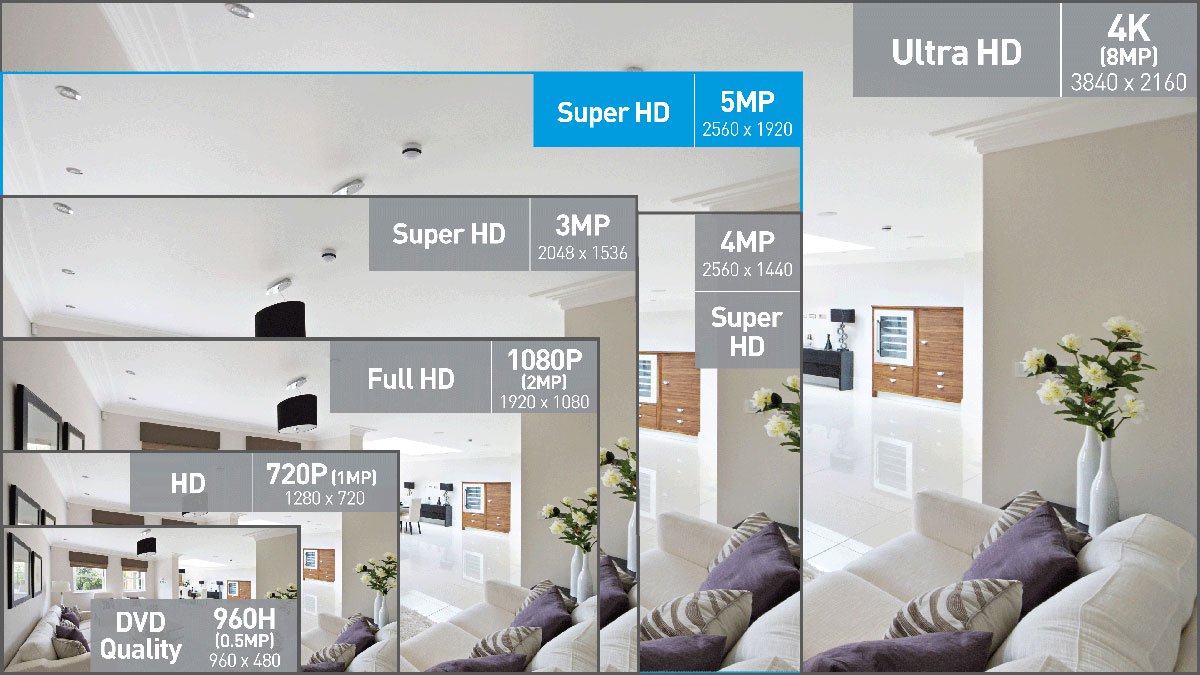 Instantly link your phone to the DVR
Once your DVR is connected to the internet, simply install the HomeSafe View app on your smartphone or tablet. Then scan the QR code sticker on the DVR to instantly start viewing the cameras on your device with Swann's peer-to-peer SwannLink technology.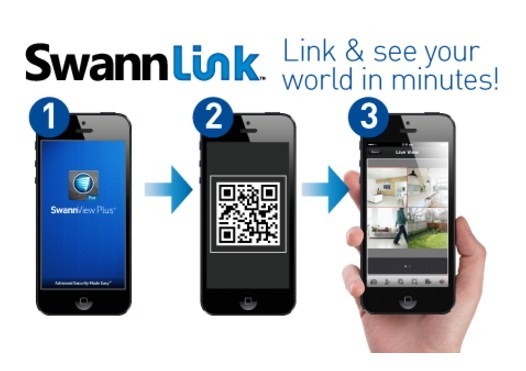 View your home on your phone
You have peace of mind at your fingertips with our easy-to-install, free, HomeSafe View app. You can see the cameras live and play back recordings on your smartphone or tablet, no matter where you are in the world. Keep an eye on your kids or babysitter at home, and monitor your staff and business for productivity and protection.
Weatherproof cameras built for any climate
Use them as outdoor cameras or indoor cameras as they are built tough to withstand whatever the weather throws at them: rain, snow, dust and hot days. The IP66 weatherproof rating and cables threaded through the stand for extra protection ensure you can rely on their performance, day in, day out.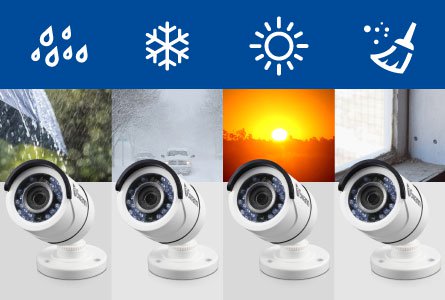 See everything day or night
No matter if it's day or night, you'll be able to see everything up to 30m with the powerful infrared Night Vision. The cameras will automatically switch to Night Vision and record in black and white as the night falls.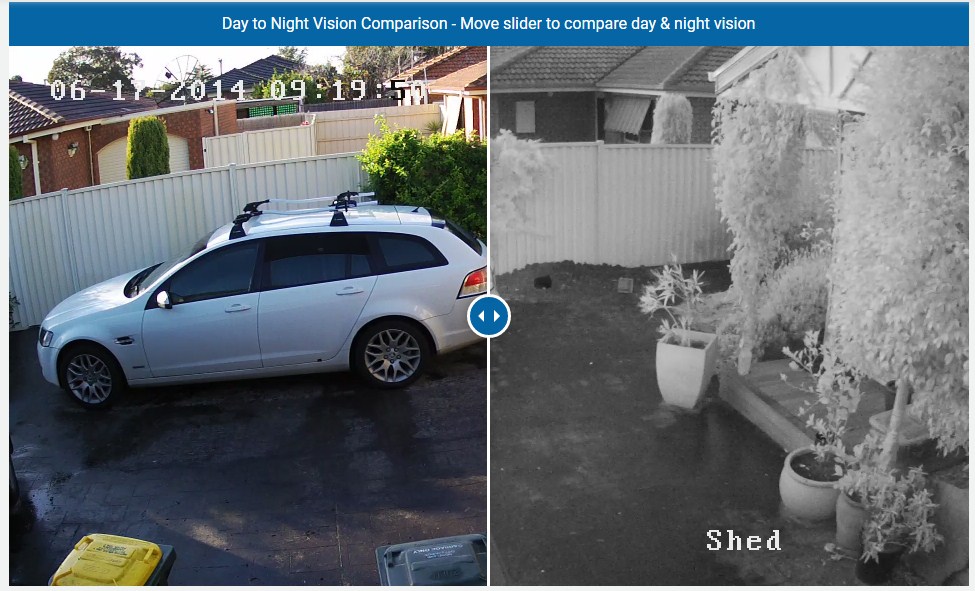 See what you're getting with this footage sample video If you would like to see what footage from this DVR looks like, you've come to the right spot. All footage on this video was generated with Full HD 1080p PRO-T853 cameras. Here you can see the image quality for day & night vision and how you can capture valuable identifiable details for evidence.
Record only what matters with Motion Detection
Motion Detection lets you select specific areas of each camera's image you want to trigger automatic recording and alerts. This reduces the unnecessary false trigger recordings, such as cars driving in the street, birds & falling leaves, while boosting the HDD's storage capacity.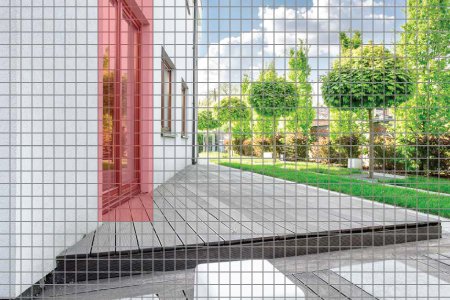 Smart Search easily finds recorded incidents by searching a specific image area
With Smart Search, you can select a specific area of the image to search for movement within the recordings. For example, if something was stolen during a particular hour's footage, you can highlight the position of the stolen object – for example, a laptop, bike or bag - and Smart Search will mark the timeline where it detected motion around that specific area.

QuickReview plays back various recordings from a single channel
Imagine arriving home to a broken window. Using QuickReview saves you time in identifying how and when it happened. Only one of the cameras will have covered that specific angle but as you can simultaneously play multiple recordings from a single channel, you can watch them all at once. The video is divided evenly depending on the split-screen mode that has been selected. For example, if the video is an hour long and you have selected 4 split screens, each will play for 15 minutes.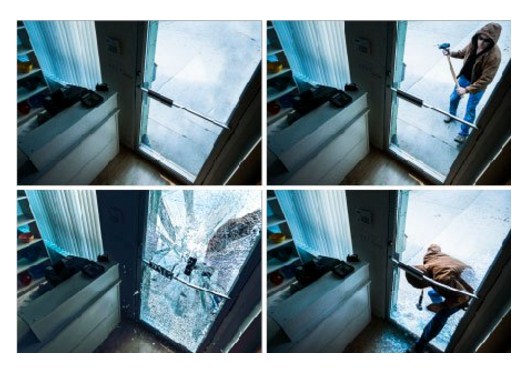 HomeSafe View App
Security in the Palm of Your Hands
Check on your Security System from wherever you are.
See Live View of your cameras. Playback video clips.
Multi-channel viewing at the same time
Playback stored recordings on your mobile device
Capture video from cameras' live view to playback later
Capture single and multi still images to save to your device
What's Included:
All items listed are new in original manufacturers packaging
*
DVR8-4575 DVR with 2TB Hard Drive
*
PRO-T853 1080p Cameras x 4
*
BNC Cables 18m x 4
*
Ethernet Cable
*
HDMI Cable
*
Power Adapter & Splitter
*
Mouse
*

Mounting Screws & Plugs

*

Operating Instructions

*

Theft Deterrent Stickers