Best Sellers
Customers reviews
16/03/2019
Mark C.
This customer bought 15 product(s)
check_circle_outline
Verified Purchase
Swann 2MP SWDVK-445954 4CH/4CAM Kit
Good value for money.
13/03/2019
Mark C.
This customer bought 15 product(s)
check_circle_outline
Verified Purchase
SWDVK-445954 2MP 4CH & CAMERA
Reasonably good value for money, Nice clear picture
Swann 5MP SWPRO-5MPMSB Thermal True Detect PIR HD Bullet Camera for 4980 Series
Accessories - Related Products
In Stock
Extension Cable to work up to 5MP Analogue AHD CVI TVI Systems
60Mtr BNC Coax Cable with Power
Double Shielded with Aluminium Foil Insulation
Designed for High Bandwidth Analogue Recorders
Suits all type of AHD, TVI, CVI and D1/960H Systems (Max 5MP)
Quality, High Speed Cable - Recommended.
In Stock
Price
Our Price
$
38
.80

AUD
In Stock
Swann 16 Channel CCTV Recorder
5MP Resolution
Included 2TB HDD Size
Uses BNC (DVR) Cable
Warranty: 12 Months
App HomeSafe View
In Stock
Price
Our Price
$
585
.00

AUD
In Stock
This DVR works with all Swann Analogue cameras so it makes a great upgrade or replacement unit.
Check your cameras compatibility using this - SWANN CAMERA COMPATIBILITY CHART
Up to 5MP Resolution
2TB DVR HD Size
BNC (DVR) Cable
Warranty: 12 Months
App HomeSafe View
In Stock
Price
Our Price
$
448
.00

AUD
Swann Thermal Sensing PIR Security Camera: 5MP Super HD Bullet with IR Night Vision
SWPRO-5MPMSB
Add the Swann PRO-5MPMSB Super HD 5MP thermal sensing bullet security camera to your Swann DVR-4980, DVR-4575, DVR-4580, and many more when you need to cover blind spots. Security in Super HD 5 megapixel with thermal sensing 5MP security cameras. 5MP is 2.4x clearer than 1080p/2MP, allowing you to zoom in to essential evidence such as license plates and faces. The True Detect thermal motion sensing auto records and sends you a push notification you when it detects heat from moving objects near the cameras, such as people and cars.
Mount them outdoors, as they're weatherproof so you can count on the rain or shine. Night vision lets you see in the dark up to 30 metres, for 24/7 protection. The box comes with everything you need for your DIY installation, including an 18 metre BNC cable, screws and security window stickers. The camera's bullet shape makes it more visible and works as a security deterrent. If you prefer a discreet security presence, check out the camera's dome-shaped sister PRO-5MPMSD.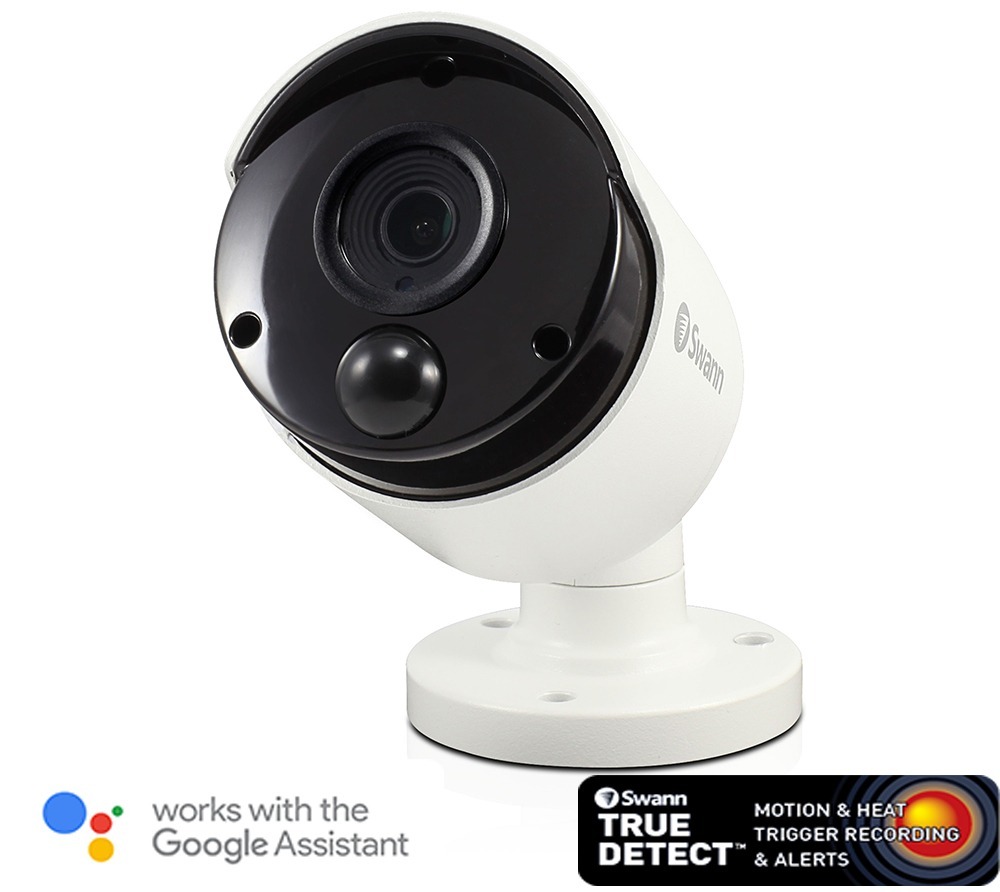 Product Features:
See the difference in 5MP Super High Definition
With 2.4x the resolution of 1080p Full HD, capturing crime has never been easier with 5MP Super HD, our highest resolution in the analog range. With remote viewing on your smartphone, you'll always have peace of mind with no ongoing fees.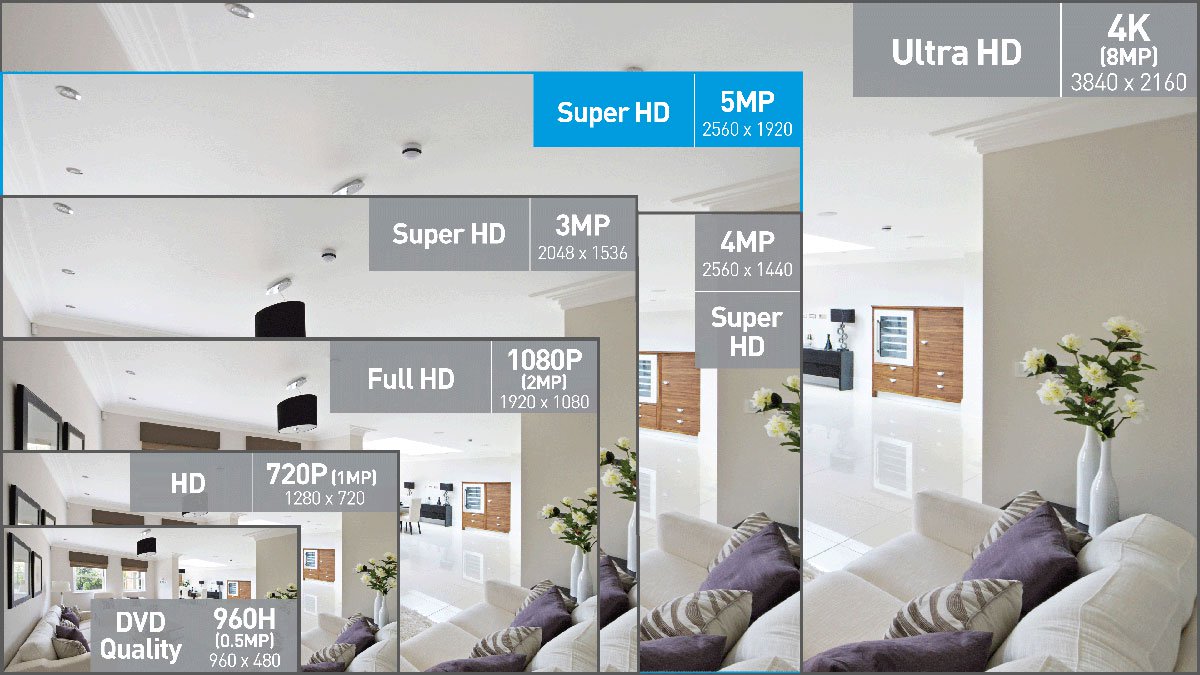 True Detect Thermal Sensing Motion Detection
The camera features a True Detect PIR sensor that triggers auto recording & push notifications when it senses heat, so it'll only record relevant events. Warm objects, like people & cars, are more relevant for security.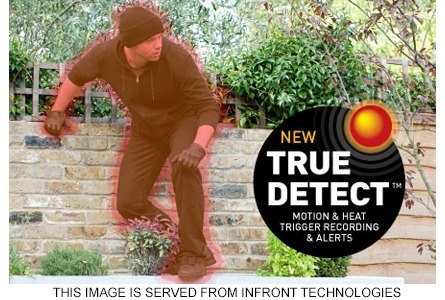 Weatherproof cameras built for any climate
Mount the cameras outdoors as they're built tough to withstand rain, snow, sunshine and dust, day in, day out, rain or shine, with IP66 weatherproof rating.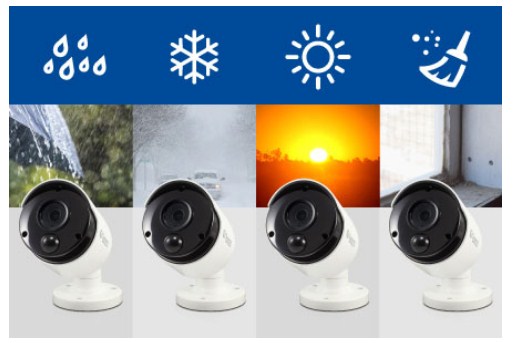 See everything day or night
See in the dark up to 30m with the powerful infrared night vision which automatically kicks in as the night falls.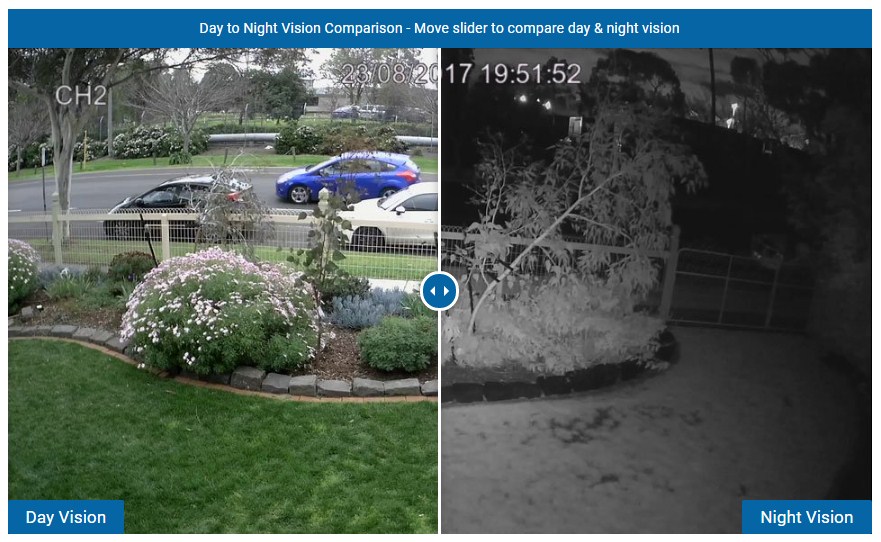 Wide viewing angle for better protection
Swann's PRO-5MPMSB cameras have a super wide 70 degree field of view. The wider viewing angle allows you to see a broader area you might otherwise have missed and is perfect for large areas such as yards, driveways, hallways, parking lots and more.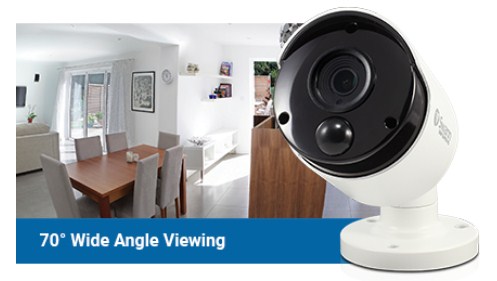 Bullet shaped camera for highly visible surveillance
Due to their shape, bullet cameras are very visible and they also work as a deterrent to intruders. Think about it, if you were a burglar, would you really pick a property that has a video security system installed? On the other hand, if you are looking for more discreet security cameras that easily blend into its surroundings, you may look at Swann's dome shaped cameras.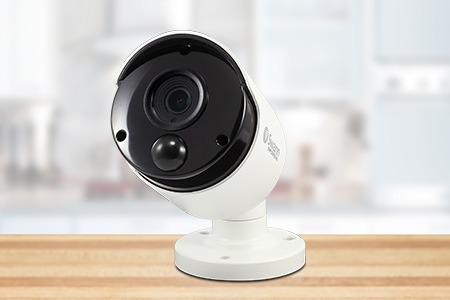 Everything you need for your DIY installation
The pack is an out-of-the-box solution and includes all the items you'll need for your DIY installation, such as 18m cables, mounting screws with wall plugs, power adapter & splitter, operating instructions and even theft deterrent stickers to let intruders know your property is protected by Swann.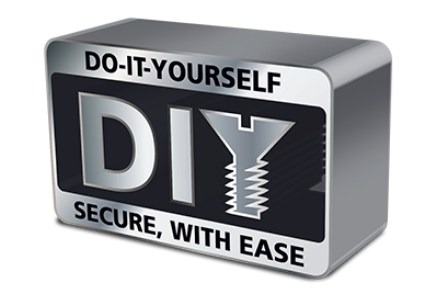 What's Included: 
All items listed are new in original manufacturers packaging
*
PRO-5MPMSB Camera
*
BNC Cables 18m
*
Power Adapter
*
Mounting Screws & Plugs
*
Quick Start Guide
*
Theft Deterrent Stickers
Connection Type

Wired

Kit - Cameras included

1 Camera in the pack

Camera - Resolution

5MP - 1920P (2560x1920)