Swann SWNVR-167090 Series Security Recorder 2TB HDD 4x SWNHD-835 & 2x SWNHD-836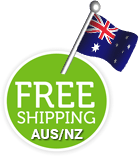 A$1,388.00
Price includes GST.
Commercial Grade CCTV System

16 Channel 3MP Network Video Recorder
2TB HDD - Add another HDD
4x SWNHD-835 Bullet Security Cameras
2x SWNHD-836 Dome Security Cameras
HDMI/VGA Output 1080P

8 x PoE Ports

and 8 x LAN Ports
View Live and Recorded Footage Remotely
Swann SWNVR-167090 Series Security Recorder 4x SWNHD-835 & 2x SWNHD-836
SWNVK-1670906-4B2D
16 Channel 3MP Network Video Recorder / 3MP Super HD video quality / 4 x 3MP Super HD Bullet Cameras, 2 x 3MP Super HD DomeCameras / 35m excellent night vision / Pre-installed 2TB HDD / Easier network set-up with the 'SwannView Plus' software / HDMI & VGA output / Live viewing on Internet & Smartphone / Indoor & Outdoor use with weatherproof casing.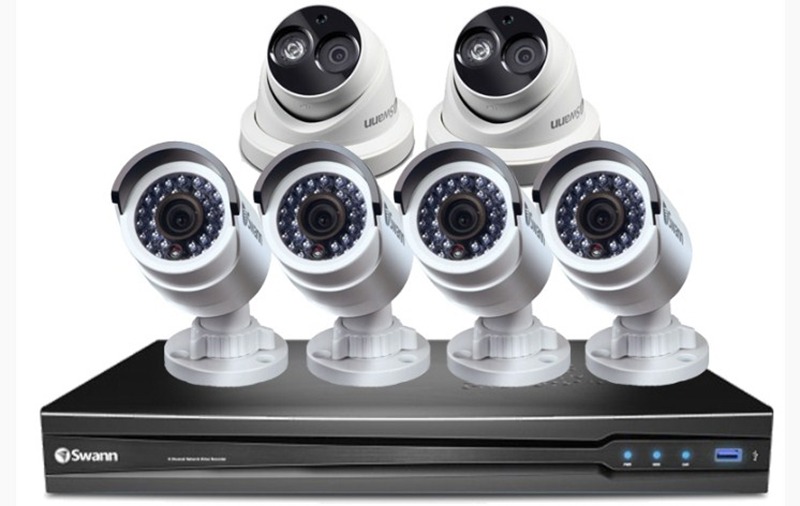 Key Features:
Swann's network video recording security system with 3MP Super HD live viewing & playback
State-of-the-art digital imaging technology for 9x the picture sharpness of traditional security systems including analog D1
Includes 6 x security cameras capable of generating super high definition 3 megapixels (50% more than 1080p) video
Add up to 10 compatible cameras for full 16 channel monitoring
Save time & have peace of mind by easily locating incident video, then transfer to external storage via USB or network
Security in the palm of your hand with live viewing on your Smartphone or tablet including iOS (iPhone, iPad) & Android devices using the free 'SwannView Plus' app
View live in HD on your HDTV via HDMI or VGA connection to your LCD screen
Professional surveillance system gives you peace of mind by being able to see the detail you need from longer distances including license plates, faces, clothing colors & more, all in super HD
What's Included: 
All items listed are new in original manufacturers packaging
*
NVR16-7090 with Hard Drive
*
NHD-835 Cameras x 4
*
Cable Managed Bracket
*
NHD-836 Cameras x 2
*
Cat 5E Ethernet Cable 18m x 6
*
Ethernet Cable for NVR x 1
*
HDMI Cable, Power Adapter & Mouse
*

Mounting Screws & Plugs

*

Operating Instructions

*

Theft Deterrent Stickers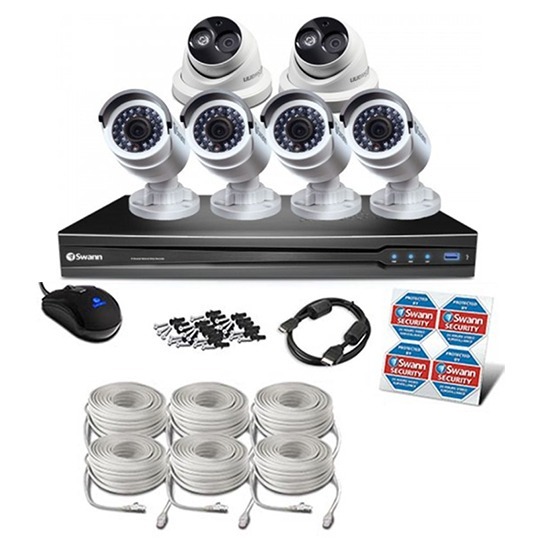 *Note:

Product contents may change without notice.