Best Sellers
Customers reviews
16/03/2019
Mark C.
This customer bought 15 product(s)
check_circle_outline
Verified Purchase
Swann 2MP SWDVK-445954 4CH/4CAM Kit
Good value for money.
13/03/2019
Mark C.
This customer bought 15 product(s)
check_circle_outline
Verified Purchase
SWDVK-445954 2MP 4CH & CAMERA
Reasonably good value for money, Nice clear picture
Swann 8MP SWNVK-885802D 4K 2TB 2x NHD-886MSDome True Detect Cams Audio (8x2)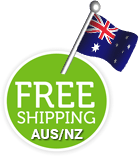 Price includes GST.
Swann 8 Channel Security System: 4K Ultra HD NVR-8580 with 2TB HDD & 2 x 4K Thermal Sensing Dome Cameras NHD-886MSD
SWNVK-885802D
Packed with the latest CCTV technology, such as night vision, audio capture and push notifications, this premium security system is Swann's most advanced offer in its product line up. An 8-channel security system suits medium-sized properties for outdoor and indoor surveillance. With 2 cameras already included, you can add up to 6 more to cover any blind spots. The True Detect thermal motion sensing auto records and alerts you when it detects warm moving objects near the cameras. See your home on your phone, live or playback, from anywhere.
Advanced 4K video analytics, such as Face Detection and others, recognize elements on the image to trigger recording & alerts. Link your NVR to your Dropbox and upload still images to the cloud, so that you have evidence safely stored off-site. Power over Ethernet cabling, PoE, makes installation a lot simpler by having power, audio, and video transmitted via a single Ethernet cable per camera.
Product Features:
Video Resolution Chart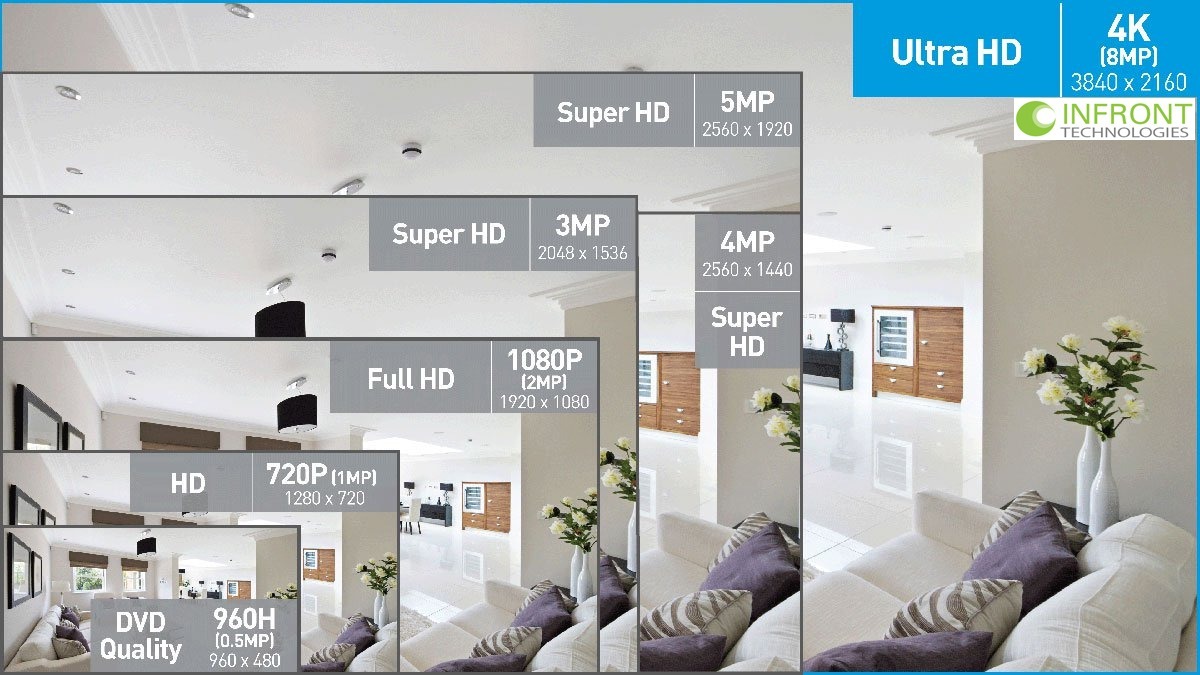 True Detect Thermal Sensing Motion Detection
The camera features a True Detect PIR sensor that triggers auto recording & pushes notifications when it senses heat, so it'll only record relevant events. Warm objects, like people & cars, are more relevant to security.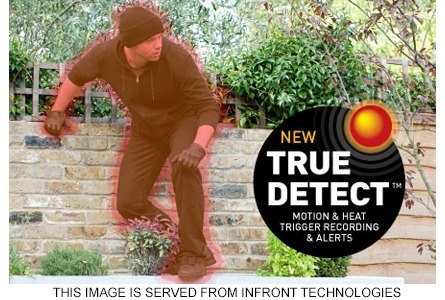 Accurate Security Push Notifications
You'll get push notifications when cameras detect movement from warm objects, such as people and cars allowing you to act immediately and potentially prevent any costly security incident.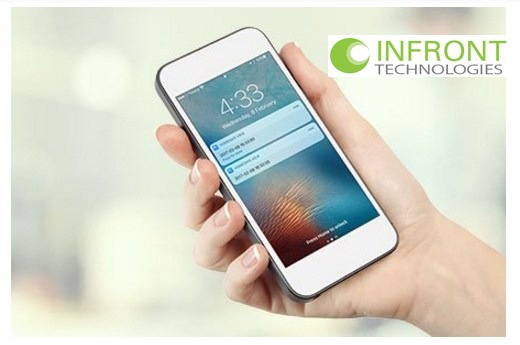 Crime Prevention: the true value of True Detect
Pixel-based Motion Detection tends to generate a lot of false triggers, such as plants moving and birds. If your recorder is set up to email you in every Motion Detection event and most of the events are irrelevant, you'll most likely turn the email alerts off, and when a real security incident happens, you'll only find out when you get home.
With True Detect, Motion Detection is only triggered by heat-generating objects, like people and cars, which represent a real threat to your property. When an event is detected, you'll get a push notification on the HomeSafe View app, allowing you to see the scene in real time and act swiftly to prevent any security incidents which could have had a much higher financial impact than the cost of this security system.
Scenario

Pixel
Motion Detection

Thermal Sensing
Motion Detection

 

Any movement in the image triggers recording: birds, plants moving etc

Only heat-generating objects trigger recording: people, cars etc
Tree moves with wind:

● REC

It records

Not Relevant

 

Tree branches moving with wind trigger an irrelevant recording

 

No recording

No False Trigger

 

Tree doesn't trigger recording because it's not a warm object

A person walks through:

● REC

It records

 

Movement from tree, dogs & person triggers recording

● REC

It records

Relevant

 

Moving person triggers recording because it's a large warm object

Bedsheets move:

● REC

It records

Not Relevant

 

Bedsheets moving due to wind trigger irrelevant recording

 

No recording

No False Trigger

 

Bedsheets don't trigger recording because they're not emitting heat

Moving car:

● REC

It records

 

Records car because it's a movement in the image

● REC

It records

 

Records car because it's warm and moving
Speak & You Can See
Now it's even easier to see what's happening. Use voice commands via the Google Assistant and Chromecast to stream video from your security cameras to your Smart TV. You can customize commands such as "Okay Google, show me the front door". Your security just got smarter.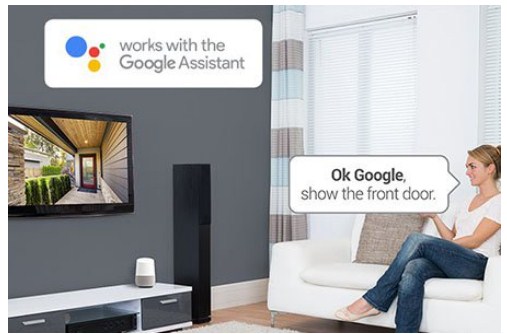 QuickShot Cloud saves snapshots to your Dropbox account
Set up the system to upload still images to your Dropbox account in the cloud. So even if your security system gets stolen, you'll have peace of mind knowing you can go online and access snapshots from your security cameras.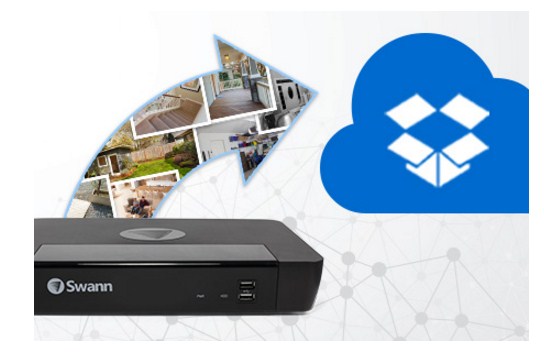 The right security kit for your property
An 8-channel security system suits medium detached properties for outdoor & indoor monitoring. It comes with 2 cameras and you can add 6 more for a total of 8.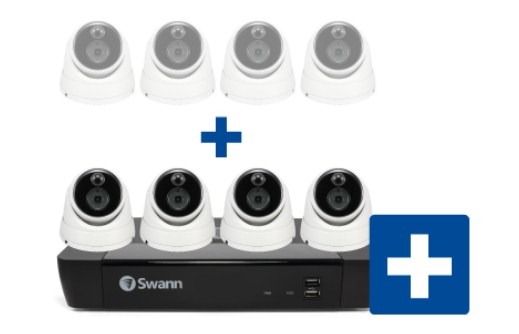 View your home on your phone
See the cameras live and playback recordings on your smartphone or tablet, no matter where you are in the world with the HomeSafe View app.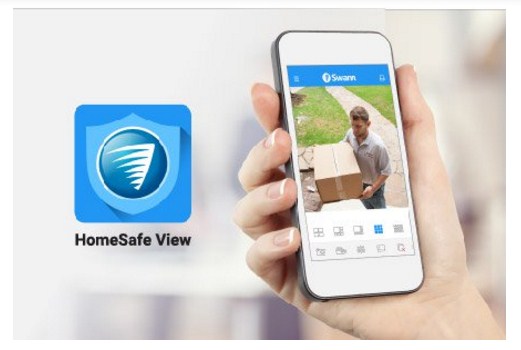 Massive surveillance grade hard drive
The massive 2TB HDD is designed especially for continuous surveillance recording. Store months of recordings and easily transfer videos to a USB stick or download via the network with no ongoing fees ever.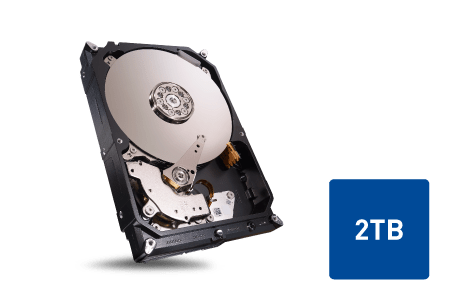 Weatherproof cameras built for any climate
Mount the cameras outdoors as they're built tough to withstand rain, snow, sunshine and dust, day in, day out, rain or shine, with IP66 weatherproof rating.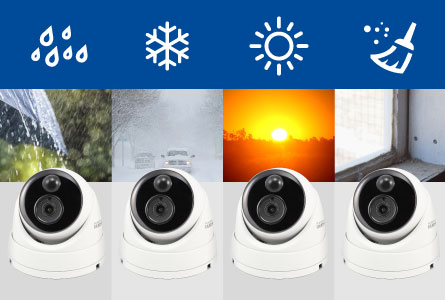 What's Included: 
All items listed are new in original manufacturers packaging
*
NVR-8580 8 Channel NVR with 2TB Hard Drive
*
NHD-886MSD 8MP Dome Security Cameras x 2
*
Cat5e Ethernet Cable x 3 (18m x 2 & 1m x 1)
*
HDMI Cable
*
Power Adapter & Splitter
*
Mouse
*
Mounting Screws & Plugs
*
Quick Start Guide
*
Theft Deterrent Stickers
Connection Type

Wired

Kit - Cameras included

2 Cameras included in Kit

Camera - Resolution

8MP 4KUHD (3840x2160)