More info
CCTV Power Splitter DC 4 Way General
SR-DCSP-1F4M
Power Splitter DC 4Way - 1xFemale 2.1mm Socket to 4xMale 2.1mm Plugs - Perfect for CCTV and General Purpose DC Requirements. This is a very simple splitter cable perfect for using multiple cameras on 1 power supply.  One female 2.1mm DC socket then 25cm cable and 4 x Male 2.1mm Plugs. It is very important to ensure the total load of the cameras does NOT exceed the output current of your power supply.
Run multiple devices from a single power supply or extend the low voltage cable between a plug pack and a device. Ideal for surveillance applications and available in a range of versions to suit many applications. All cables pre-made with molded DC plugs and sockets.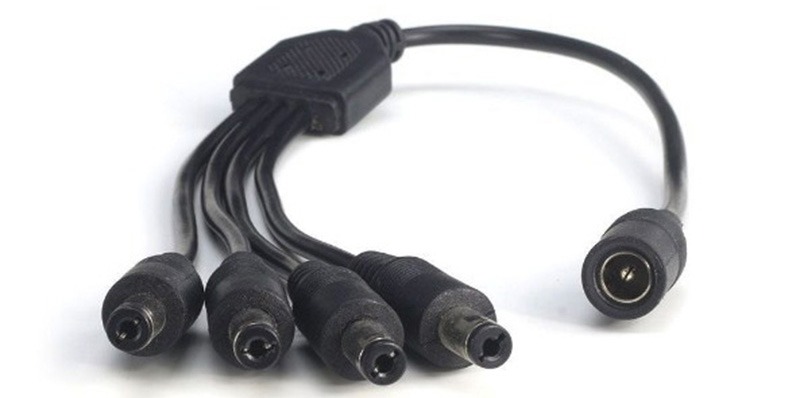 Simple calculations: 
If you have 8 cameras using 300mA each = 2.4Amps - you need a minimum 2.5Amp power supply, preferably 3Amps.
Cam1+Cam2+......+Cam8 = Total Current Required.