Swann SWPRO-A850 720P 1MegaPixel 30Mtr Night Vision Security Camera
SWPRO-A850CAM
The PRO-A850 is a 720P 1 MegaPixel Camera that connects to analogue CCTV and delivers HD images. The first Swann analogue camera that delivers a High Definition picture, the PRO-A850 can cover up to 30 Meters of Night Vision. The A850 may only be used in combination with the DVR4-4400 or DVR8-4400, as these Analogue Systems facilitate the A850 and A851 Cameras.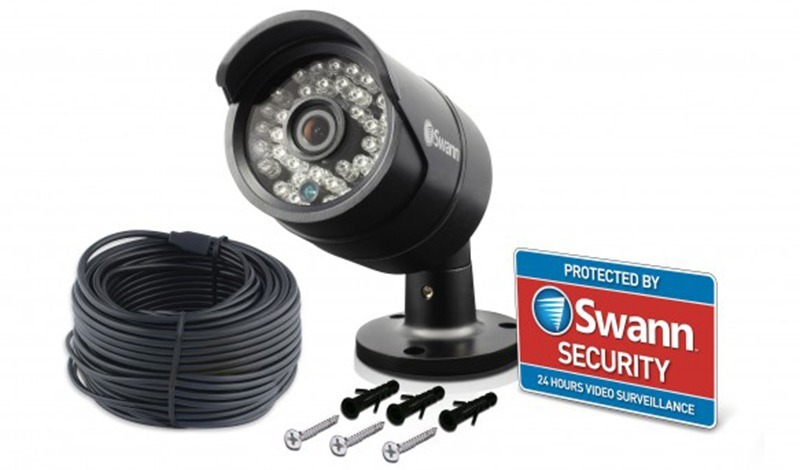 Key Features:
A state of the art surveillance camera with video technology equivalent to 720p
Seeing is believing with 720p HD Cameras (1 Megapixel) perfect for close up detail such as license plates, facial detail, clothing colors & more
Latest infrared cut filter for amazing night vision to 30m for amazing clarity in low light
Sturdy aluminum camera construction suits indoor & outdoor applications with IP67 rating for any weather conditions
This camera can only be used in combination with Swann's Professional HD Digital Video Recorders including DVR4-44XX, DVR8-44XX or DVR16-44XX for cutting-edge surveillance in HD
Deter thieves, safeguard loved ones, protect your property & cut the cost of crime with this superior surveillance camera from Swann
Information and Live Footage: 
Swann AHD 720p 1 MegaPixel Camera SWPRO-A850 and SWPRO-A851
If you currently have analogue BNC cables running through your premises, the AHD cameras and the system can take the place of your existing cameras to "swap out" with your current DVR box and Cameras, and utilise the existing cables that are installed through your property. This is what we mean when we say "High Definition over Analogue" and it will save you time and expense, and in the place of the old cameras, you may run HD 720p Cameras and a dynamic, new system.
 
Cable Management
For best results, you should run the cable inside a wall cavity or other protected enclosure to ensure that the cable connection is safely sealed from the rain, direct sunlight and potential vandals. As this Camera is an Analogue Camera, it will run only with the 4400 Series Digital Video Recorders.
 

How Is 720p HD different to my current D1 or 960H Analogue System?
720p has the clarity to catch the detail of day-time license plates, facial features and clothing colours Feel free to contact us so we can send you comparison images between the old and new systems. The A850 differs significantly to the analogue technology of the previous year as the in-built IR cut filter gives you a massive 25-30 Metres Night Vision for low light conditions. The A850 and A851 is a high-grade, aluminum build for indoor and outdoor use.


What's Included:
All items listed are new in original manufacturers packaging
*
PRO-A850 Camera
*
18m BNC Cable 
*
Power Adapter
*
Mounting Screws & Plugs 
*
Operating Instructions
*
Theft Deterrent Stickers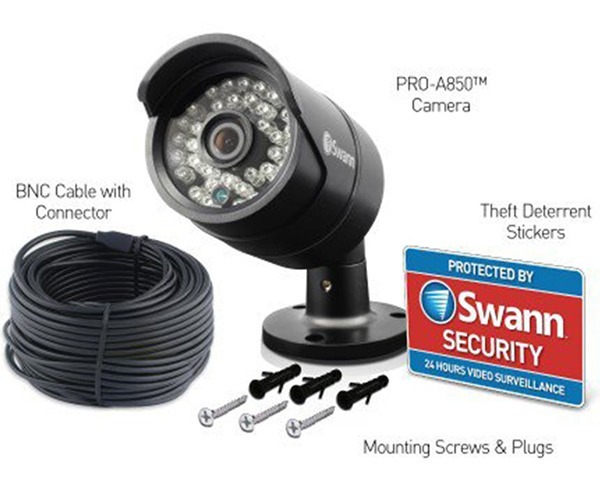 *Note: Product contents may change without notice.