Uniden 4MP Commerical Grade GNVR16700 Guardian Full HD NVR - 16 Ch 2TB HDD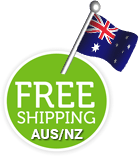 A$748.00
Price includes GST.
16 Channels
Supports up to 5MP IP Camera
2TB of Internal Storage
USB Backup
View on Full HD TV
24/7 Surveillance
Push Notifications & Email Alert Function
Record and Watch Footage via Smartphone or Tablet - Dedicated Guardian Live PRO App
Accessories - Related Products
Uniden GNVR16700 Guardian Full HD NVR - 16 Ch 2TB HDD
GNVR16700
Introducing Uniden's state of the art Full HD NVR Security System, Ideal for securing home and business with 24/7 surveillance. Uniden provides a security solution to cater to your needs and maximise protection for small businesses and home. The GNVR16700 is a standalone 16 channel Full HD NVR system which can support up to 16 IP cameras for your home, office, workplace and more. The GNVR16700 NVR System is compatible with our GNC product range, from Outdoor, Motorised, and Dome Cameras.
 
Monitor your home or business using Uniden's Guardian Live PRO App iOS® or Android™ tablet, smartphone or plugged into your TV. Uniden's Guardian Live PRO App is a simple, reliable and secure interface, bringing surveillance into your own hands, sending you intelligent push notifications, email alerts or remotely view directly from the NVR to your smartphone wherever you are in the world in real-time or review archived recordings. 
 
The GNVR16700 allows you to respond quickly when there are unexpected movements viewed in real-time or you can review in the stored recordings. The large 2TB of storage allows you to continuously and simultaneously record on your IP cameras with USB backup giving you greater security protection in your home or business in any environment. The build and quality of the GNVR16700 is engineered in a way to ensure the surveillance guarantees you the best and reliable security solutions for home or business.

Key Features:
Supports up to 5MP IP Camera
Push Notifications & Email Alert Function
Record and Watch Footage via Smartphone or Tablet - Dedicated Guardian Live PRO App
Supports 200Mbps incoming bandwidth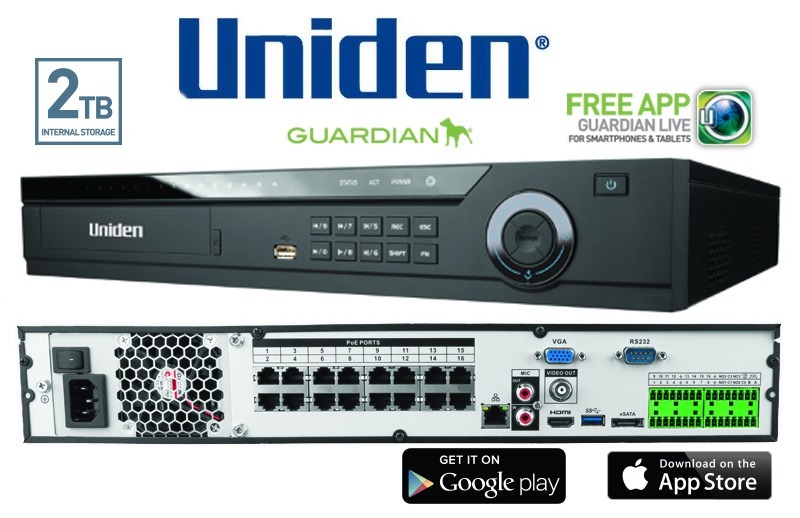 Package Contents Includes: 
All items listed are new in original manufacturers packaging

*
Full HD NVR Unit (GNVR16700)
*
2M HDMI Cable
*
2M Ethernet Cable (for NVR)
*
Mouse
*
DVR Power Supply
*
Quick Start Guide
*
4 x Security Stickers