Swann SWADS-130DCM Economy HD 1080P Car Dashcam
Be Quick only a few left
DashCam In Car Recorder
Rechargeable battery
Wide angle 2.7" LCD
Collision & acceleration detection
HD1080P 2MP Recording Resolution
140° Wide Angle to see everything
Turns on with Car Ignition
G-Shock recording as well manual Recording
Max 32GB MicroSD Card Required (not supplied)
Swann Economy HD 1080P Car Dashcam
SWADS-130DCM
Swann's Economy HD Dash Camera lets you record Full HD 1080p video, photos, and audio to microSD card (up to 32GB, available separately). View everything from a 140° angle, with the ability to see license plates. Suitable for a taxi, bus, truck, and commercial vehicle operators for insurance claims and accident recovery purposes, a dashcam serves as proof on the scene and protects you from fraudulent accident claims. The Economy HD features a wide-screen design with a 2.7" LCD taking up most of the rear side. It conveniently attaches to your windshield using an included suction mount.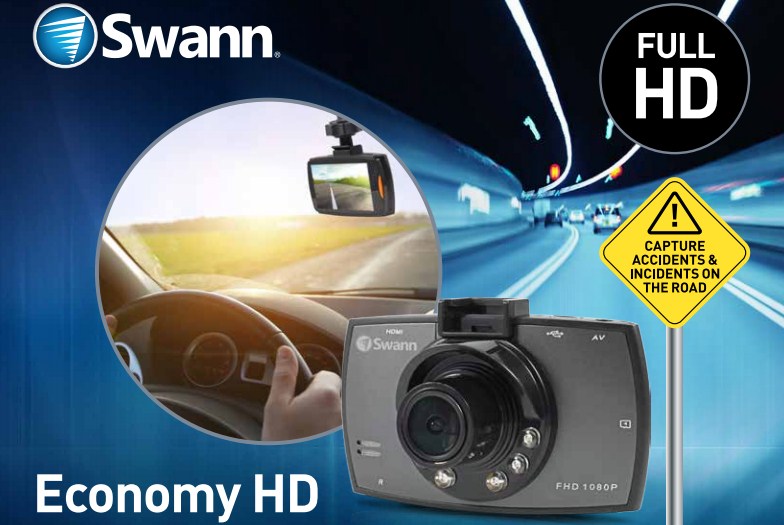 The Economy HD will power on and begin recording as soon as you turn on your vehicle, and will shut down shortly after you turn the vehicle off. By default, it will record in 1-minute intervals and continually overwrite existing recordings, so you can drive non-stop and not worry about changing memory cards. If you want, you can choose to change the interval duration or turn off loop recording. You can also make sure to protect important recordings from being overwritten by pressing a dedicated onboard button at the time of the recording. But you don't have to concern yourself with this because an integrated G-Sensor will automatically detect collisions and hard braking to protect recordings of these incidents. You can also manually take snapshot photos by pressing another onboard button. For times when your vehicle is parked, you can activate motion detection recording, which will trigger recording whenever close-contact motion is detected around your vehicle.
See all your videos and photos on your Mac or Windows PC via a USB connection (USB mini), and feel free to connect to a big screen HDTV using a compatible HDMI cable (mini-HDMI to standard HDMI), sold separately. Economy HD can be powered off your car lighter socket or off the built-in, rechargeable battery. A car lighter adapter and 3.4m power cable are included for connecting to the car lighter socket, which will allow for continuous power. The power cable is meant to be secured and concealed neatly inside your vehicle. Otherwise, you can run off of the internal battery, which provides for approximately 15 minutes of HD recording time. The internal battery also enables you to use the Economy HD for applications outside of the vehicle. The battery can be charged off a standard USB charger, off your computer, or via the same 3.4m car lighter socket cable.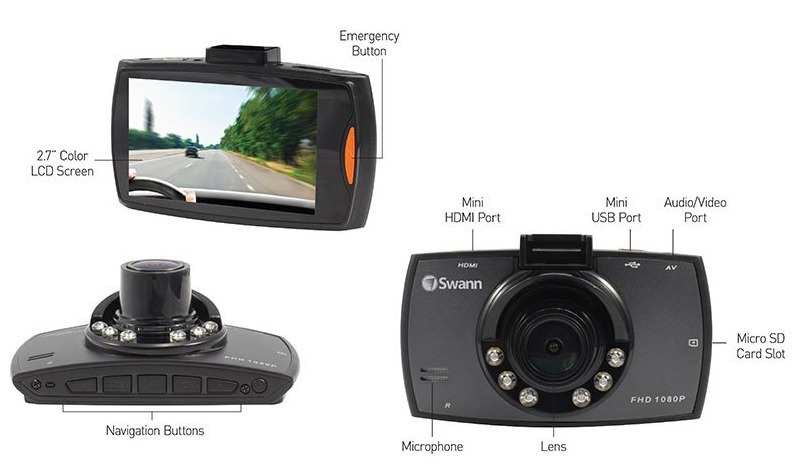 Key Features:
Vehicle safety system detects sudden acceleration, collisions & protects you from fraudulent insurance claims
Record full HD 1080p video & audio in real-time with the ability to see license plates
Easily transfer footage to computer & Recharge battery using mini USB cable
See everything with wide angle 140° Lens viewable on 2.7" LCD monitor
Never miss an incident as camera auto records when engine is turned on
Setup in minutes with easy suction mounting to windscreen
What's Included:
All items listed are new in original manufacturers packaging
*

Economy HD Dash Camera

*

Car Suction Mount

*

Car Charger & Power Cable 3.4m

*

USB to Mini USB Cable 28"/700mm

*

Operating Instructions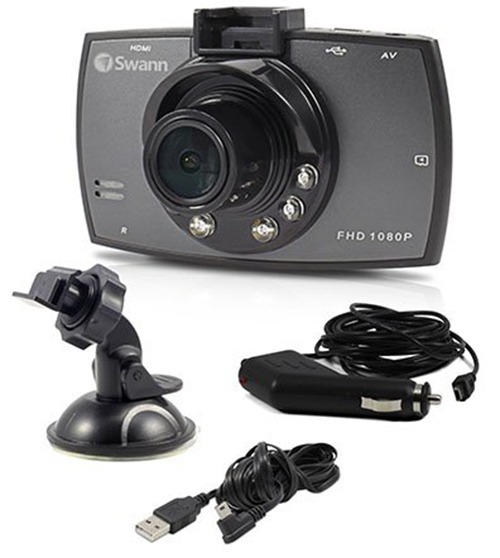 *Note: Product contents may change without notice.
Related

Products
9 other products in the same category: