Panasonic RP-HC31 Noise Canceling In Ear Headphones / Earbuds

A$68.50
Price includes GST.
Superb Noise Canceling Capability (83% reduction)
Light Weight Noise Canceling Unit
Built in Push to Hear Controller
Battery Life: Approx. 50H with AAA Alkaline
Frequency Response 8Hz-22kHz
Canal Type Noise Cancelling Headphones 
Compact Carrying Pouch Included
Panasonic Noise Canceling Headphones - RP-HC31
Noise cancelling headphones are something that most of us have heard off of but – partially due to price – most people haven't tried them out and are unsure what they are. At first look you'd think it was simple – block the ear and you can hear less. That type of noise cancelling does exist but the HC31's use something called active noise reduction or ANR. Sound travels in waves and the interesting thing about waves is that you can cancel them out with an opposite wave. Headphones with ANR have a microphone and analyze sounds going on around them and put out an opposite waveform. For the listener, sounds seem to get quieter.
The Panasonic RP-HC31 Noise Canceling Headphones capture surrounding noise and reverse the signal's wavelengths. The result? Noisy peaks are reversed, banishing background sound from your listening experience. 

Noise canceling headphones enable a more immersive listening experience whilst protecting the listener's ears from excessive peaks of noise. By blocking background noise, music is clear and prominent even at low and mid-level volumes. 

These headphones are designed to attenuate low-frequency inconsonant noise of 1,500 Hz or less. They do not have a great effect on relatively high-frequency components such as automobile horns, telephone rings or the human voice.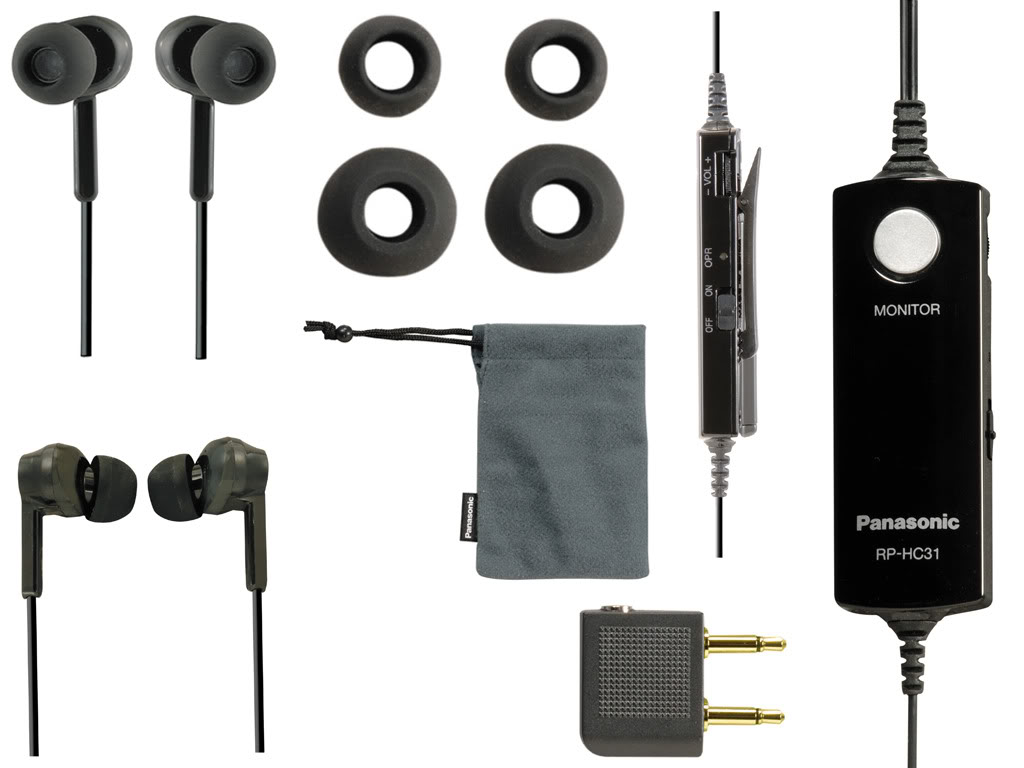 Specifications:
Magnet type: Neodymium
Driver Unit: 14.8mm
Plug: 6.3mm
Frequency response: 10 - 25 kHz
Impedance: 20Ohm
Sensitivity: 105 dB/mW
Cable length: 1.2m
Type of Cable: Copper Clad Aluminium Wire
Connector: 6.3 mm stereo mini plug Frequency
Maximum Power Input: 40 m
Weight: 5g
H.Phones - Earpiece Design

Ear-Bud ( in-ear )

H.Phones - Fit Design

In-ear

H.Phones - Connectivity

Wired

H.Phones - Colour

Black

H.Phone - Built in Microphone

No

H.Phones - Included In Box

Carry bag/Case, Extra Earbuds, Extender Cable, Airplane Jack