ENSA 2 Channel Mains Voltage RF Receiver - ENSA-RS1

In Stock - Ships from Sydney
inc-GST
• 240VAC 433.92MHz fixed code receiver
• Remote control your LED lighting
• Integrate wireless PIR and reed switches
• Features 2 programmable relay outputs
• Comes standard with two remote control keyfobs
• Adding outdoor remote control function
• Add up to 128 remotes or universal transmitters
• IP55 weather/dust resistant
• 3 year warranty
ENSA 2 Channel Mains Voltage RF Receiver
ENSA-RS1
The ENSA™ intelligent energy saving switch series comprises a wide range of automated, smart switches that use a variety of different sensors to control light use. This innovative combination of sensors ensures your lights will only turn on when you need them to, saving you on power costs and reducing the impact on the environment.
Each intelligent switch features adjustable light sensing, movement sensing and on-timer delay so you may tailor light use to your exact specifications. The range includes models with 5.8GHz microwave or passive infrared (PIR) for movement sensing. Once installed, the switch's daylight sensor measures ambient light levels. If light levels fall below the set limit, the motion sensor is activated.
Upon detecting motion, the switch will turn the connected light on. When movement is no longer detected, the switch's adjustable on-timer delay will keep the light on for a designated period of time. Once this delay has expired, the switch turns the light off automatically.Automate your lighting with the ENSA-RS1 and Watchguard™ universal transmitters.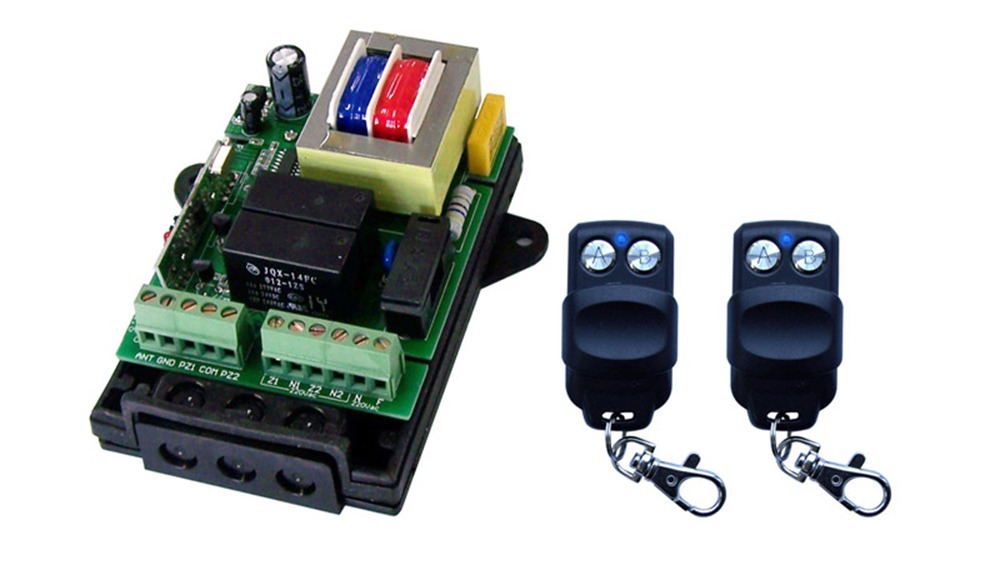 Product Features:
• 240VAC 433.92MHz fixed code receiver with up to 100m RF range (LoS)
• Remote control your LED lighting for added security and energy savings
• Integrate wireless PIR and reed switches for automatic activation of lights
• Features 2 programmable relay outputs (latched or timed)
• Comes standard with two remote control keyfobs
• Adding outdoor remote control function for your light switch
• Add up to 128 remotes or universal transmitters
• IP55 weather/dust resistant; suitable for mounting with lighting
• 3 year warranty
Integrates with Watchguard™ wireless universal transmitters*:
PIRWOD Wireless outdoor passive-infrared detector
WREEDI Wireless reed switch indoors only
PIRW3 Wireless passive-infrared detector
* Universal transmitters require modification and are sold separately.