Swann Imitation Dummy CCTV Security Camera
Dummy ADS-180 bullet camera
Use with functional security system
Imitation infrared LEDs
Durable waterproof casing
Anti-corrosive ABS plastic construction
Easy to mount indoors or outdoors
Swann SWADS-180DUM-GL Imitation Dummy CCTV Security Camera
SWADS-180DUM-GL

The Dummy ADS-180 Cam is a professional-looking imitation camera for deterring thieves. We challenge you to tell the difference when comparing the real and imitation ADS-180 side by side. The same solid ABS plastic, anti-corrosive body as the regular ADS-180 is also used on this imitation camera. Your staff & professional thieves will not know if the camera is real or imitation.
 
Easy to install with mounting bracket and screws included in the pack. Increase your security presence at a fraction of the cost of real cameras.
The Swann SWADS-180DUM-GL Dummy ADS-180 Imitation Security Camera Kit is a cost-effective solution to deter intruders or vandals from entering your home or business premises. With its realistic design and infrared LED, this imitation camera looks as good as a real one, so anyone looking at it will get the impression of being under surveillance.
The durable ABS plastic construction makes this imitation camera weather resistant and anti-corrosive, so you can mount it indoors as well as outdoors. Furthermore, it can be easily mounted on almost any ceiling or wall with the hardware provided.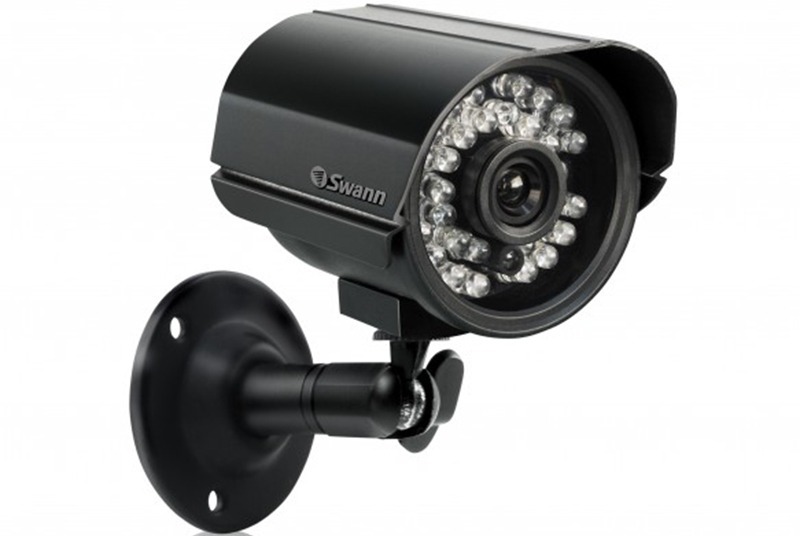 Key Features:
Cost-effective solution to deter burglars, thieves, intruders, and vandals from entering your premises
Anti-corrosive ABS plastic and metal construction prevents the camera from rusting
Imitation infrared LEDs gives the camera a realistic look
4 theft-deterrent stickers warn intruders and thieves that your premises is protected by security cameras
Combine with a real Swann ADS-180 camera or other Swann security cameras for added protection
Easily mount to walls, ceilings or wherever it is most needed with the help of screws included in the pack
Durable weatherproof casing makes the camera outdoor ready
What's Included:
All items listed are new in original manufacturers packaging
*

All installation accessories

*

Imitation ADS-180 Camera

*

Mounting Screws & Plugs 

*

Operating Instructions 

*

Theft Deterrent Stickers x 4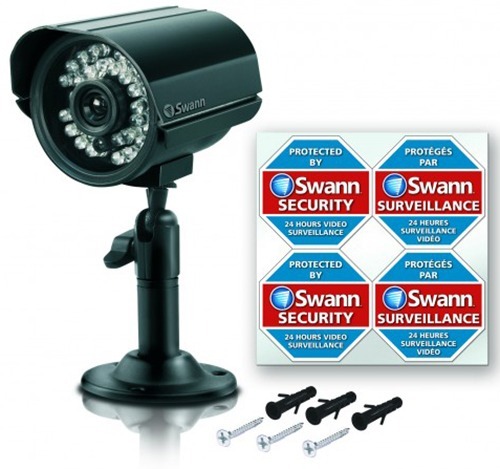 *Note:

Product contents may change without notice.
Related

Products
1 other product in the same category: