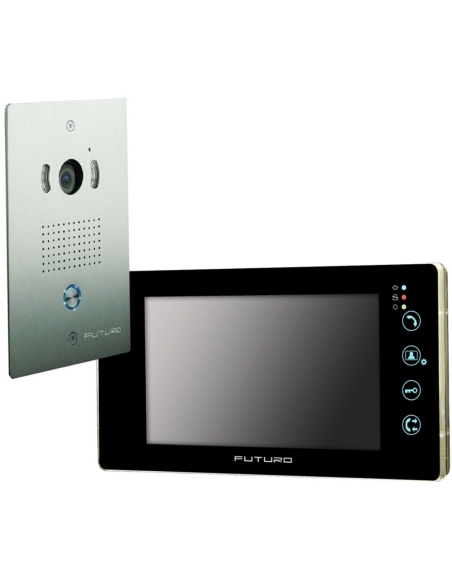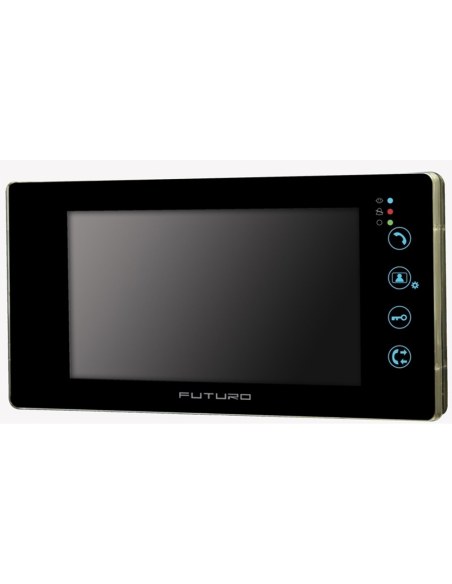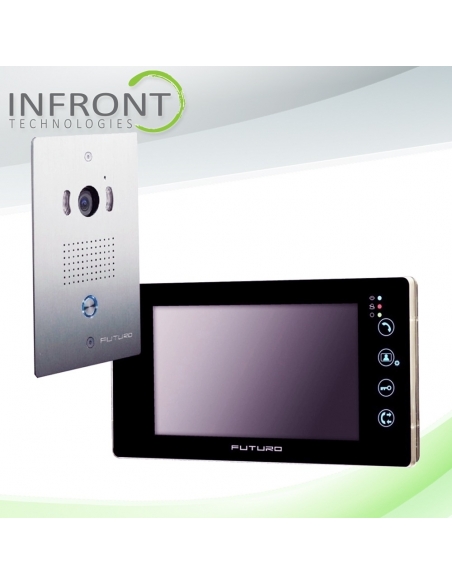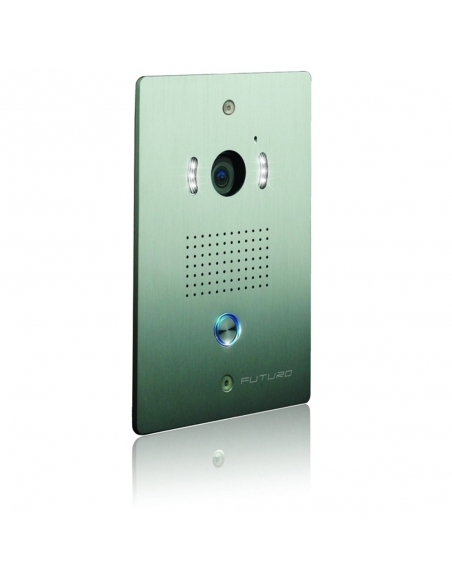 Futuro Video Intercom Kit Black Finish + Flush Mount CP4 Camera - NO RECORDING

Intercommunication allows you to call other monitors inprivate or paging mode
Baby Monitoring feature that helps you monitor your baby
Maximum number of monitor connections is 4
Monitor comes standard with a Power Supply
The camera includes bright White LED's to give you a clear colour picture day or night
The latest CCD image sensor technology is used to get a sharp clear image
Choose from Various Payment Types.
Paypal, Credit Card, ZIP Money, Afterpay, Bitcoin & Direct Deposit
Shipping we're fast!
99% of our orders leave us the same day of ordering. Express Shipping options available at checkout.
Fast Reponses to Warranty & Support
We answer your questions fast. Great Australian Company based out of Sydney for over 20 years.
Futuro Video Intercom kit with Black finish
includes flush mount CP4 camera unit
FUT-102B-KIT
Futuros range of premium intercoms is designed to give you added peace of mind and the security of knowing who's at the door before you open it and the 2-way audio lets you talk to and screen visitors without having to open the door. 
The latest kit by Futuro, this upmarket Intercom Kit is designed to fit in with the modern designed homes with the reliability to last for year after year. This kit gives you the ability to see who's at the door before you open it. It also includes 2-way audio so you talk to whoever is at the door without having to take the risk of opening the door to a stranger. 
Available in both Black and White, these units have a very high quality of finish and are sure to make a sleek and stylish addition to your home or business decor. You can install up to 2 monitors with the standard screens and up to 4 with the addition of the CPU4 intercom networking device. The screens can also be used as an audio intercom between stations so you easily contact somebody in another part of the building.
This flush mounted camera and doorbell unit is designed to be fitted into a recess in your wall or door frame so it sits flush with the rest of your wall or door surround. It has the latest in WDR (Wide Dynamic Range) technology and extra bright white LEDs to give you bright clear images any time of day or night. Simple to install using standard Cat5E or Cat6 - cable is not included with these units so please add the required length of Cat 5 cable from our network cable selection.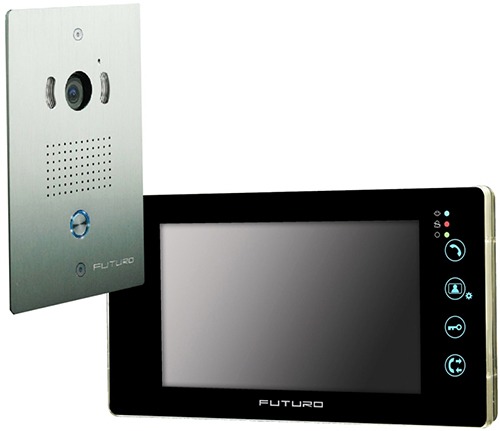 Product Features:
Power Supply - 13VDC - 1.2A
Monitor 7" Colour TFT-LCD
Door Station Requires 5 Wire Cable, Sub Monitors Require 4 Wire Cable
Call Tones - 16 Changeable Poly-Phonic Melodies
Screen off Timer - 40 Seconds - 120Seconds while talking
Operating Temp - 0° to 40°C
Monitor Dimensions 235mm x 128mm x 25mm @ 860g
Camera Power from Monitor @ 12V
Camera uses a 1/3" Colour CCD Sensor @ 110° viewing angle
Night vision: 6 White LED's
Expand up to 4 Monitors and 3 Cameras using the CPU4
Screen dimension: 235 (W) x 128(H) x 25(D)mm
Camera dimension: 128(W) x 182(H) x 60(D)mm
What's In the Box:
All items listed are new in the original manufacturers packaging
★
1 x Futuro Black 7" Monitor
★
1 x CP4 Flush Mount Brushed Aluminium camera unit
★
1 x Power Supply
★
1 x Short 15cm Connecting Cable
★
White LEDs for night vision
★
Weather resistance for Australian conditions (Rated IP54)
Connection Type

Wired Connection between Door Camera to Intercom Screen

Brand

Futuro Intercoms

Warranty

1 Year Warranty

Screen Finish

Gloss Black

Door Station Finish

Brushed Aluminium

Type

Futuro Home Intercom Security Systems

Location

Screen: Indoor & Door Camera: Indoor/Outdoor

Intercom Type

Futuro Videoman Home Intercom System