Seagate - HD2TBSV2.5 2TB Mobile Hard Disk Drive (2.5'') - SkyHawk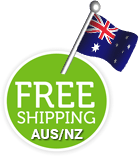 A$189.00
Price includes GST.
Convertible and detachable storage
Slim consumer electronics devices 
Light in weight to support portable computers 
Best cost per TB and cost per millimeter for thin mobile/laptop customers 
Thin size. Huge storage. Amazing value. 
Seagate's highest capacity thin 7mm laptop drives at 1 TB and 2TB 
Seagate 2TB Mobile Hard Disk Drive (2.5'') -
SkyHawk
HD2TBSV2.5
Small in size and lightweight in design, this Seagate Mobile HDD 2.5'' hard disk drive features 2TB storage capacity and is ideal for use in HDCVI or IP mobile/vehicle surveillance systems.
With an incredible 1 TB per disk, the Mobile HDD enables the highest areal density in a 7mm small form factor. The drive additionally performs operations very quietly and has industry-leading shock resistance. The Mobile HDD works with SATA 6 Gb/s and SATA 3 Gb/s designs. A slim, high-performance HDD which integrates easily. Looking for dependable and secure data encryption? The Mobile HDD has Self-Encrypting Drive (SED) and FIPS 140-2 SED models available in the same 7mm design.
Key Features:
Thin size. Huge storage. Amazing value.
Seagate's highest capacity thin 7mm laptop drives at 1 TB and 2TB
Best cost per TB and cost per millimeter for thin mobile/laptop customers
Light in weight to support portable computers
Enables drop-in 2 TB capacity transition without the weight of traditional laptop drives
Stores up to 200,000 photos, 250,000 songs or 124 hours of high definition video 
Standard SATA 6 Gb/s interface for easy integration into existing mobile/laptop designs
Easy deployment for laptop upgrades while enabling the small 7mm form factor system design