Western Digital WD 4TB 3.5 SATA 6Gbs Purple CCTV Surveillance Hard Disk Drive WD40PURX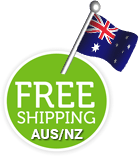 A$280.00
Price includes GST.
Engineered specifically for surveillance security systems.
Supports up to 180TB/year workload rate.
Tuned for write-intensive, low bit-rate, high stream-count applications typical to most surveillance applications.
Prioritized write-operations for maximized surveillance performance.
TLER & ATA streaming support.
Support for more than eight bays.
3-year limited warranty.
Western Digital WD 4TB 3.5 SATA 6Gbs Purple CCTV Surveillance Hard Disk Drive WD40PURX
HDD-4TBWDPURP
Western Digital CCTV Surveillance Hard Drive to suit NVR and DVR's - 4TB SATA3.  Perfect upgrade or addition to your CCTV Kit. WD Purple hard drives are designed for high-temperature, always-on, surveillance security systems with the support of up to 64 high definition cameras to ensure reliability and quality video playback when you need it most. The WD Purple hard drive adds support for surveillance systems with higher drive bay configurations and up to 64 HD cameras. 
Designed specifically for network video recorder (NVR) surveillance systems where scalability and increased cameras are needed. Support for higher bay configurations and up to 64 HD cameras allowing the flexibility to upgrade and expand your security system. Designed for network video recorder (NVR) surveillance systems, WD Purple is also backward compatible with DVR systems.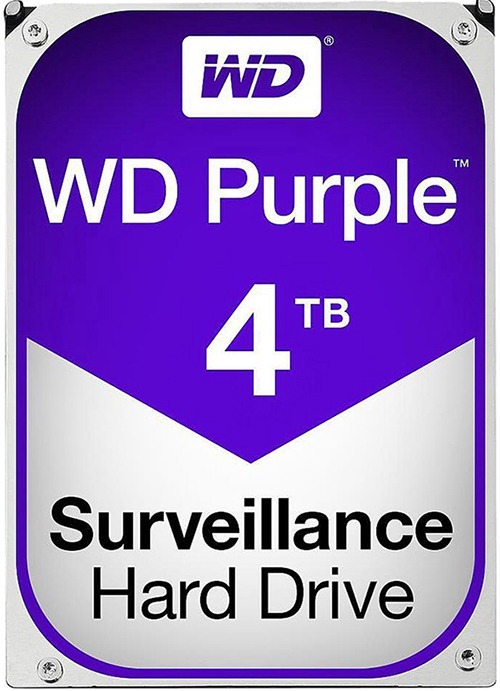 Tarnish resistant components offer added reliability in harsh outdoor environments where moisture and other natural elements may be present. WD Purple hard drives are backed by a 3-year limited warranty giving you peace of mind that your precious surveillance footage is reliably stored — no matter where you are in the world. Low power consumption is a must in a high-temperature, always-on surveillance environment.
IntelliSeek technology reduces damaging ambient noise and vibrations. Inherited from the WD Purple drive, WD's exclusive AllFrame technology boosts write performance for WD Purple hard drives by working with ATA streaming commands to reduce frame loss and improve streaming playback.