Panasonic MEGA VALUE 10 PACK RP-HBE125MEK Extra Bass In-Ear Earphone With Mic

A$115.00
Price includes GST.
MEGA VALUE 10 pack
Newly developed powered 0.9cm drivers
1 Key remote & microphone
Frequency response 9 Hz-24 kHz
Wired or Wireless: Wired
Mic: Built-In
In-ear-canal phone
Impedance: 16 Ohm
Frequency Response: 9 Hz - 24 kHz
Cord length: 1.1m
Panasonic RP-HBE125MEK Extra Bass In-Ear Earphone With Mic (Black/Red)
Designed for performance, the Panasonic RP-HBE125MEK headphone is sure to enhance your listening experience. It features buds that are made from premium quality materials, that enhance your comfort. The headphones come equipped with an built in mic that can be used for calling. This efficient headphone provides you superior sound quality and cutting edge bass that intensifies your listening experience.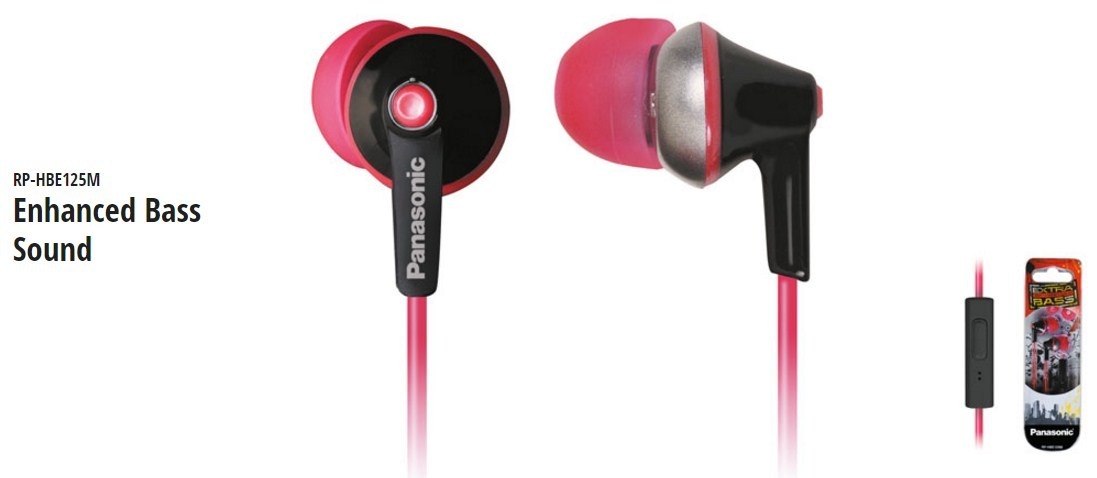 Specifications:
| | |
| --- | --- |
| Model name | RP-HBE125M |
| Drive Unit(mm) | ∅9 |
| Impedance(Ω)/1kHz | 16 |
| Sensitivity(dB/mW) | 100 |
| Max.input(mW) | 200 |
| Frequency Response (Hz-kHz) | 9 - 24 |
| Cord length (m) | 1.1 |
| Weight (g)w/o cord | 4 |
| Magnet Type | Nd |
| Plug Ni: Nickel G: Gold | Ni |
H.Phones - Earpiece Design

Ear-Bud ( in-ear )

H.Phones - Fit Design

In-ear

H.Phones - Connectivity

Wired

H.Phones - Colour

Black and Red

H.Phone - Built in Microphone

Yes