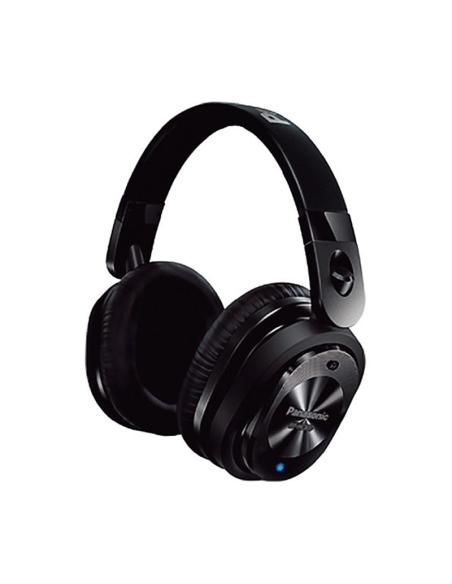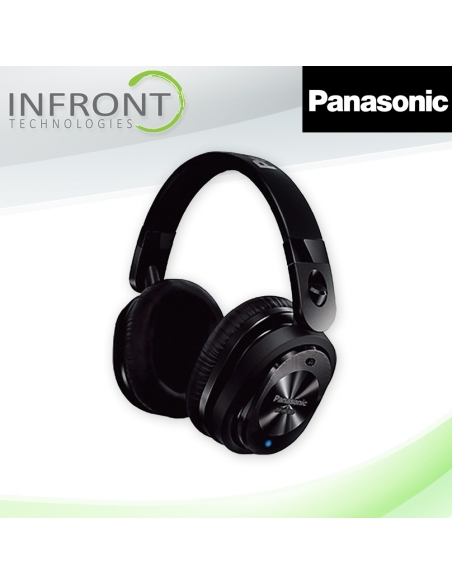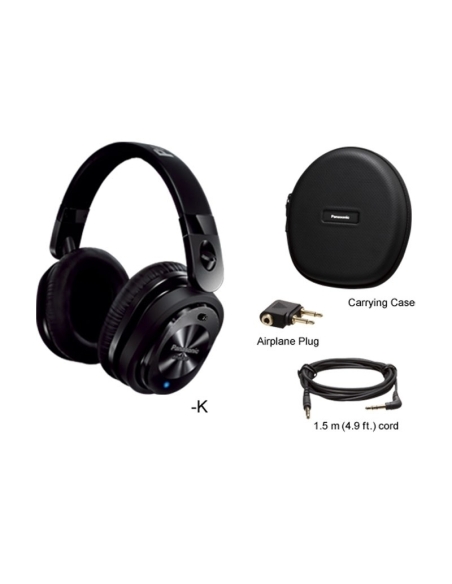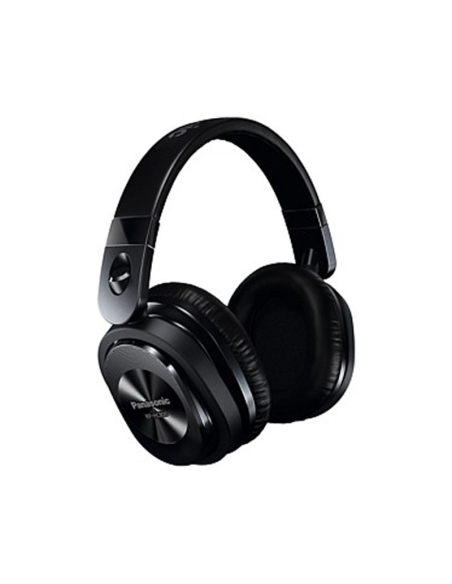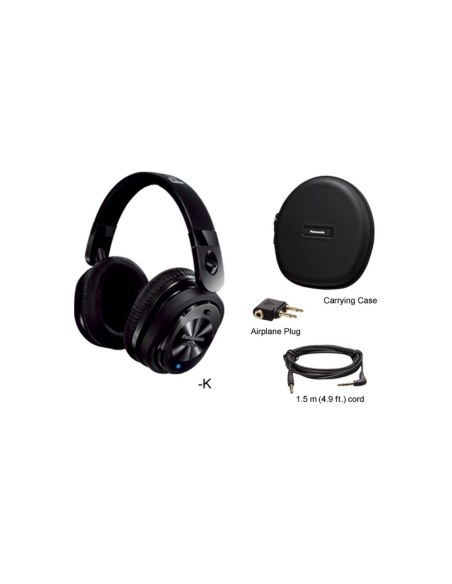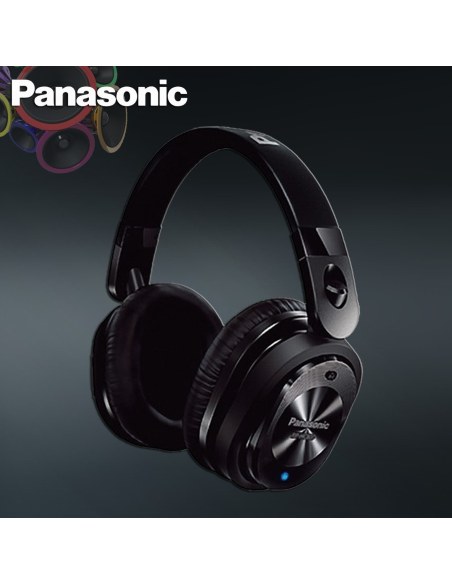 Panasonic RP-HC800E Active Noise Canceling Around-Ear Stereo Headphones 3.5mm

In Stock - Ships from Sydney
Panasonic Premium Active Noise Cancelling Headphones
Made in Japan
PERFECT for use on Planes, the Active Noise Cancellation reduces the background noise to virtually nothing.
Large 40mm Drivers - Perfect for good base
PERFECT for mowing the lawn, cancel out mower noise
Detachable iOS Cable with Mic
Foldable Design
Requires 1x AAA Battery
Comes with a 1.5Mtr 3.5mm Cable (and plane adapter)
Choose from Various Payment Types.
Paypal, Credit Card, ZIP Money, Afterpay, Bitcoin & Direct Deposit
Shipping we're fast!
99% of our orders leave us the same day of ordering. Express Shipping options available at checkout.
Fast Reponses to Warranty & Support
We answer your questions fast. Great Australian Company based out of Sydney for over 20 years.
Panasonic RP-HC200 Noise Canceling Around-Ear Stereo Headphones
RP-HC800E-K
In summary, these Panasonic Headphones are a great product with Active Noise Cancellation using a single AAA Battery..  Using the 3.5mm jack, plug your phone into the headphones, turn on the switch and listen to "noise-free music" with the noise cancellation and music at the same time.
These work a treat on a plane - you really notice a significant difference when switching the noise cancellation button.. On a recent international flight, we used these headphones to watch an inflight movie with no background noise.  If you are sitting behind the engines on the plane you know how noisy the plane can be, using these headphones reduces the constant drone of the motors and makes for a much more pleasant flight.
Included with a nice carry case, 3.5mm cable, special airplane adapter (2x 3.5Mono --> 3.5mm stereo) and the headphones.
The HC800 Headphones use the newest noise-canceling technology to reduce environmental noise that can disturb and ruin your enjoyment of music or movies in a noisy environment such as an Airplane, train at the gym, or at work in a noisy office or site environment.
The black HC800 Noise-Cancelling iOS Over-Ear Headphones from Panasonic feature an active noise-canceling design that can provide up to 40 hours of operation on a single AAA battery (included).
The headphones have 40mm drivers that have been tuned to provide an accentuated bass response. 
When not in use, the HC800s can be folded flat and stored in the included carrying case.

The feedback-canceling technology designed into the RP-HC800 delivers noise-reduction performance over a wide frequency range. As audio is received, a built-in microphone in the housing continually detects environmental noise in the mid-to low-frequency range, which is then countered by a reverse-phase sound wave to significantly diminish the noise.
Comfortable, fully sealed ear cups also block environmental noise entry in the mid-to the high-frequency range and are designed for a Comfortable Fit to allow for periods of extended listening such as a long flight.
The wide, soft headband adjusts to a comfortable fit. Cushioned earpads also conform to the head's individual contours, and apply slight pressure to the earlobes for added noise reduction.
Up to 40 Hours of Playback



The included alkaline battery provides 40 hours of noise-canceling music play. What's more, you can also enjoy your favorite music whether the noise-canceling switch is on or off. This hybrid sound reproduction system even lets you listen to music even after the battery has run out.
Swivel and Fold Flat in the Included Carrying Case



The headphone housings are designed to swivel 90 degrees to fold flat for compact storage. The included carrying case protects the headphones from dirt, dust, and impact while traveling and help maintain the shape of the headphones when packed in a bag or luggage.

iOS Device Compatible



Enjoy music and audio from iPod 5, iPad 5, and iPhone 5 or any device with a standard 3.5mm jack.

Brand

Panasonic

Warranty

1 Year Warranty

H.Phones - Colour

Black

H.Phones - Connectivity

Wired

H.Phones - Fit Design

Headband (Over the head)

H.Phones - Earpiece Design

Ear-Cup ( Over the ear)

H.Phones - Included In Box

Carry Bag/Case, Plane Jack Adaptor