Comfast Long Range Wireless Bridge Antenna kit 300Mbps 5.8Ghz upto 1KM Range - CFE312A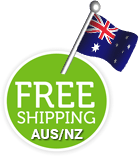 A$258.00
Price includes GST.
Extend your WiFi range up to 1KM
Work with all major switches and routers to extend your camera range
Allows you to mount cameras at the most remote parts of your property
Can give you coverage from the end of a long driveway or to remote sheds
Can extend any Wireless network not just CCTV or IP cameras
Kit includes 2 x CF-E312A units for a complete solution.
This kit includes 2 CF-E312A
This long range wireless antenna kit from Comfast allows you to extend your Wifi network or IP camera wireless connection to up to 1KM if you have line of site between the transmitter and receiver modules.
The kit can be used with any brand of IP camera security system and all you need is power at both ends of the wireless bridge.
Setting up this comfast wireless bridge kit is as simple as connecting the camera via cable to the NVR with no extra setup of the NVR needed, you just have to follow the below steps.
First mount the primary unit (the one at NVR end) within cable reach of your NVR.
Then mount your secondary unit (on at the camera end) within line of sight of the NVR unit up to 1KM away and within cable reach of the camera.
The primary unit can be powered from the PoE port on your NVR or through an additional PSU if NVR does not support PoE.
Plug the secondary unit into power and then run an ethernet cable out to the camera and plug it in.
The camera will be powered by the PoE port on the secondary unit.
That is your wireless camera setup and sending the footage back to the NVR unit as if it was attached via a cable.
This is a highly flexible kit and can used for any situation where a remote camera is needed. You can connect multiple cameras though one secondary unit using a standard network switch plugged into the secondary unit.
The kit is ideal for anywhere that needs cameras a long way from the NVR and suits applications on farms to watch cattle or chicken sheds and can be used to set up camera monitoring for horse stables.
It is also suitable for monitoring remote access points on properties with long driveways and keeping an eye on fuel tanks, sheds and machinery on farms or building sites.
Please take a look through the images to see further information on the setup and possible uses of this kit and if you have any questions about whether or not this kit is suitable for you then please do not hesitate to contact our team on 1300 736 970 to discuss your needs and the perfect solution for your situation.