Watchguard 8-Zone Expander for 16+ Zones Expansion - WGAP864EXP1664

In Stock - Ships from Sydney
- Each 8-Zone expander provides an extra 8 zones.
- 8 wired, end-of-line supervised zone inputs
- Optional tamper per zone using double end-of-line resistors
- Programmable loop response time
- Dedicated box tamper input
- Excellent protection against lightning
Choose from Various Payment Types.
Paypal, Credit Card, ZIP Money, Afterpay, Bitcoin & Direct Deposit
Shipping we're fast!
99% of our orders leave us the same day of ordering. Express Shipping options available at checkout.
Fast Reponses to Warranty & Support
We answer your questions fast. Great Australian Company based out of Sydney for over 20 years.
Watchguard 8-Zone Expander for 16+ Zones Expansion
WGAP864EXP1664
4 Years Warranty!
Designed to expand the system from 16 zones to 64 (all on board) by simply plugging it directly onto the main panel.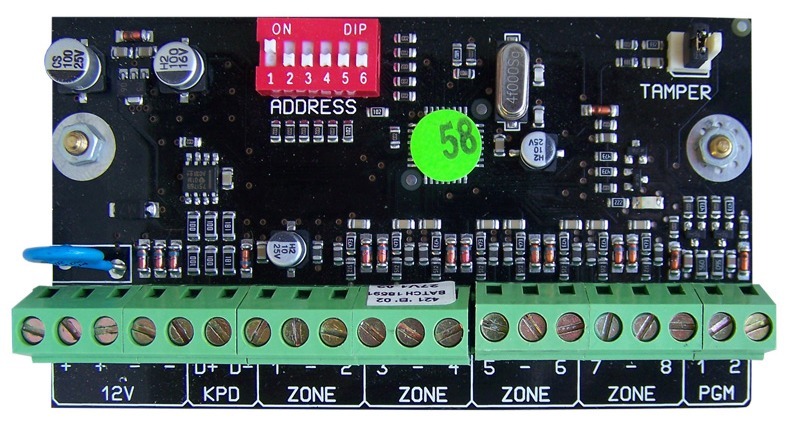 Product Features:
- Each 8-Zone expander provides an extra 8 zones.
- 8 wired, end-of-line supervised zone inputs
- Optional tamper per zone using double end-of-line resistors
- Programmable loop response time
- Dedicated box tamper input
- Excellent protection against lightning (provided by specialist "zap tracking" and transient suppressors)
Brand

Watchguard

Warranty

4 Year Warranty