Watchguard NVR8COMPACK Compact 8 Channel 2.0MP IP Surveillance Kit (4 Domes, 4 Bullets)
Record HD 2.0MP (1920 x 1080) at 25fps real-time 
Built-in 8 port PoE switch for easy install 
Display in HD with HDMI video output 
Infrared, IP67 cameras for all applications 
Pre-installed 2TB surveillance hard disk drive 
All HDMI, CAT5 and power cables included 
Remote view in seconds with setup via QR code 
View on iOS, Android & Windows Phone 
Watchguard Compact 8 Channel 2.0MP IP Surveillance Kit (4 Domes, 4 Bullets)
NVR8COMPACK
The Watchguard NVR8COMPACK is a compact, high-definition surveillance system ideal for homes and small businesses. This CCTV package includes 8 x 2.0 megapixel, weather resistant cameras capable of recording 2.0MP (1920 x 1080) high definition footage in real-time 25fps.
The network video recorder has a built-in 8 port power over Ethernet switch, allowing easy plug and play installation. The NVR features H.264 compression and a pre-installed 2TB hard drive for weeks of continuous recording. Video quality and frame rate can also be adjusted to increase the recording time. The NVR features continuous recording where old footage is overwritten when the hard drive is full. The NVR also includes motion detection recording, record scheduling and network feed access.
This NVR offers a comprehensive range of remote view options so you may monitor your premises on the go. You can connect to your Watchguard CCTV system via local and network PC; through applications available for iOS and Android operating devices; and for Windows Phone smartphones.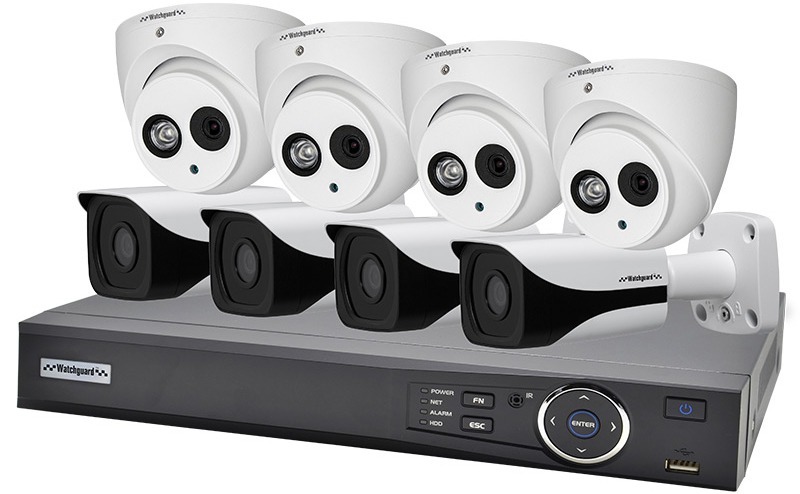 Product features:
Record HD 2.0MP (1920 x 1080) at 25fps real-time
Built-in 8 port PoE switch for easy install
Display in HD with HDMI video output
Infrared, IP67 cameras for all applications
Pre-installed 2TB surveillance hard disk drive
All HDMI, CAT5 and power cables included
Remote view in seconds with setup via QR code
View on iOS, Android & Windows Phone
What's Included:
All items listed are new in original manufacturers packaging
*
Watchguard™ 8 Channel Compact NVR with built-in PoE
*
Pre-installed 2TB surveillance hard disk drive
*
4 x 2.0MP 40m infrared weather resistant bullet cameras
*
4 x 2.0MP 50m infrared weather resistant dome cameras
*
CAT5 cabling for cameras: 4 x 10m, 2 x 20m, 2 x 30m
*

CAT5 patch cable for networking: 1 x 1.5m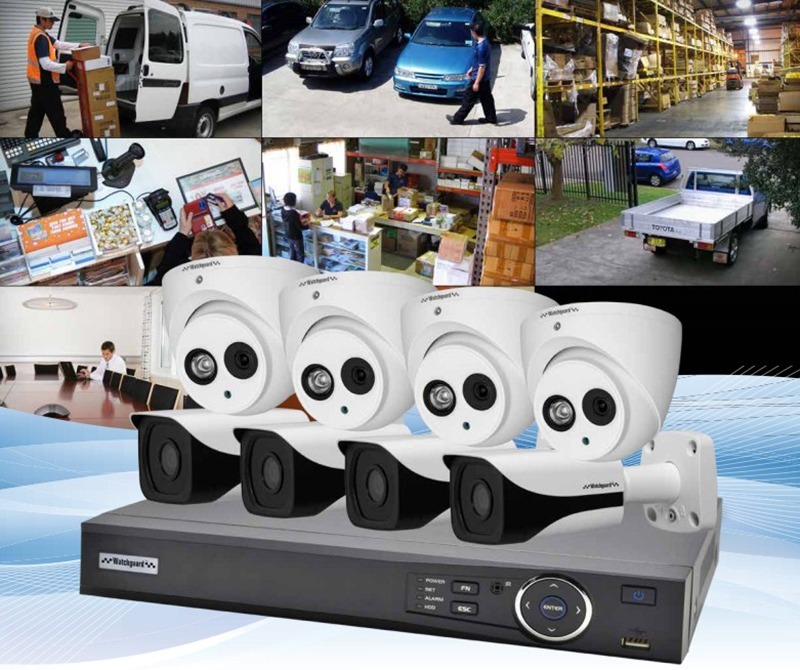 Products in the

same Category
20 other products in the same category:
Recorder: NVR-8000
Cameras: 2x NHD-850 & 2x...
Swann SWNVR-87400H 4MP 2TB CCTV Recorder
4 x Swann...