Uniden BW3002 2.3 Inch Digital Wireless Baby Video Monitor with 2 Cameras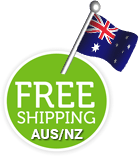 A$225.00
Price includes GST.
Uniden BW 3002 Twin Camera Baby Monitor Kit
Supplied with 2 Wireless Cameras (add more - Max4)
Encrypted Secure Digital Wireless Signal
Temperature Display with range alert
Selection of Lullabies
Walkie Talkie Function
Night Vision and Night Light
Premium Uniden Reseller - Full Warranty
Uniden 2.3 Inch Digital Wireless Baby Video Monitor with 2 Cameras
BW 3002
The BW 3002 features give you Digital, Crystal Clear monitoring so you can see whats really going on. While it's digitally encrypted wireless system protects against eavesdropping and hacking for added Peace Of Mind. With a handy Walkie Talkie Function, you can now talk to and soothe your baby remotely or let the kids in the playroom know that dinners ready. The BW 3002 also comes with a selection of Lullabies to play to your baby.
This system comes with a 2.3 Inch Colour LCD Display Receiver so that you can see and hear your child, even during the night using the inbuilt Night Vision. The unit also contains 2 multipurpose adjustable clamps (one for each camera)  that enable the camera to be easily secured to the rails of a cot, a shelf or stand freely on a bedside table. The system can even be expanded to accommodate up to 4 cameras.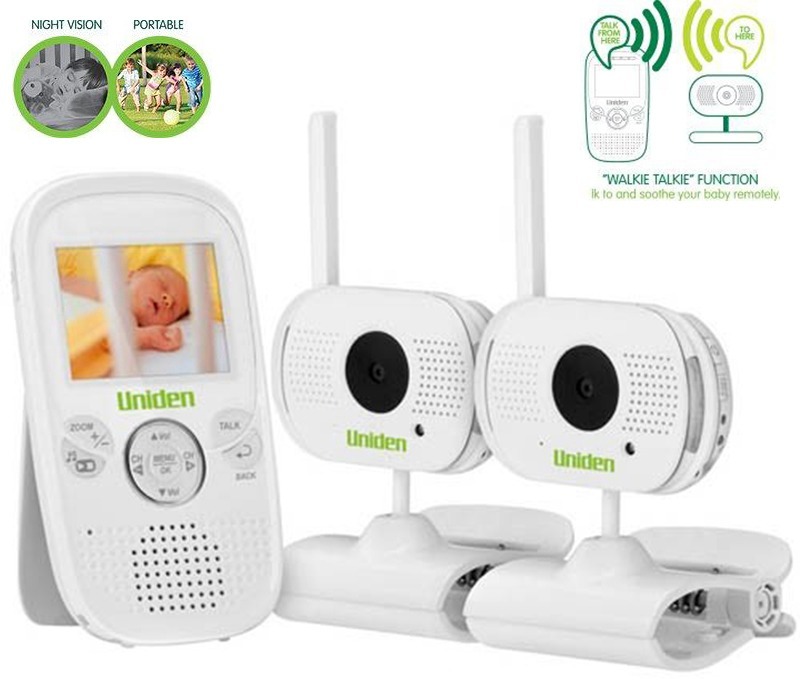 Key Features: 
Monitor the safety of your children
Secure digital crystal clear wireless solution
Temperature Display with Temperature Range Alert
Selection of Lullabies to play to your baby
Walkie Talkie Function which gives you the ability to talk back to your baby to calm and assure the baby
Expandable up to 4 cameras
Zoom and pan capabilities
Quad, Auto Scan or individual views
Optional additional camera - BW 3000
What's in the box.
All items listed are new in original manufacturers packaging
*
2.3 Inch (5.8cm) Colour LCD Display Receiver
*
2 x Portable Indoor Video Camera with Multipurpose Adjustable Clamp
*
23 x AC 240V Adaptors
*
Owners Manual

*Note:
 

Product contents may change without notice.