Uniden Guardian GCVR16H80 Hybrid 16CH 1080P CVR 2TB 8x GDCC10 Security Cameras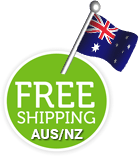 A$885.00
Price includes GST.
Recorder: UNI-GCVR16H
Cameras: UNI-GDCH10
Resolution: 2MP 1080p
Night Vision Distance: 20m
Viewing Angle: 89.9°
Camera Outdoor Rating: IP66, Weatherproof
CVR HDD Size: 2TB HDD
Cable Type: BNC
App: GuardianLive
Warranty: 12 Months
Uniden Guardian GCVR16H8 Hybrid  Full HD 16 Channel DVR Security System with 8 Wired Weatherproof Cameras
GCVR16H8
Introducing the state of the art GCVR16H8 security camera system from Uniden - the Guardian Hybrid Full HD Security DVR System. The Uniden Hybrid DVR Security System are Wired and Wireless Ready. There has never been a system in the market offering both a wired and wireless combination. The benefit of this is that it offers greater flexibility, as users can mount wireless internet enabled cameras in locations where a network cable cannot be reached. The Guardian Hybrid DVR can be DIY-installed and records footage onto internal storage.
As part of Uniden's Titanium professional series, the new Hybrid range is of trade quality and built to professional specifications for installations in residential or business environments. The GCVR16H80 Hybrid System includes 8 wired weatherproof cameras but can also add an additional 8 IP cameras or 8 wired cameras. You can purchase from our range of wireless IP cameras, APPCAM 34, APPCAM35, APPCAM36.
The GCV16H80 offers you 2TB internal storage to record and store your footage from all cameras. The GCVR16H80 provides 8 wired weatherproof cameras with Full HD digital recorder, which allows you to view on TV, smartphone or tablet. Just simply plug it to your device to your TV or desktop computer, or connect remotely via the Guardian Live Pro app on your smart devices. Recorded footage can also be backed up to external hard drive via USB. Uniden's Guardian Live Pro App is a simple, reliable and secure interface, bringing surveillance into your own hands, sending you intelligent push notifications, email alerts or remotely view directly from the DVR to your smartphone wherever you are in the world in real-time or review archived recordings.
This integrated system offers exceptional Full HD resolution and quality enhancing efficiency and monitoring capabilities. The GCVR16H80 can also be viewed at night with night vision up to 20 metres offering versatility that is needed in day and night environments. Ideal for home or business, the Guardian Hybrid Security DVR System provides continuous 24 / 7 full HD digital video surveillance for your property. The build and quality of the GCVR16H80 is engineered in a way to ensure the surveillance guarantees you the best and reliable security solutions for home or business.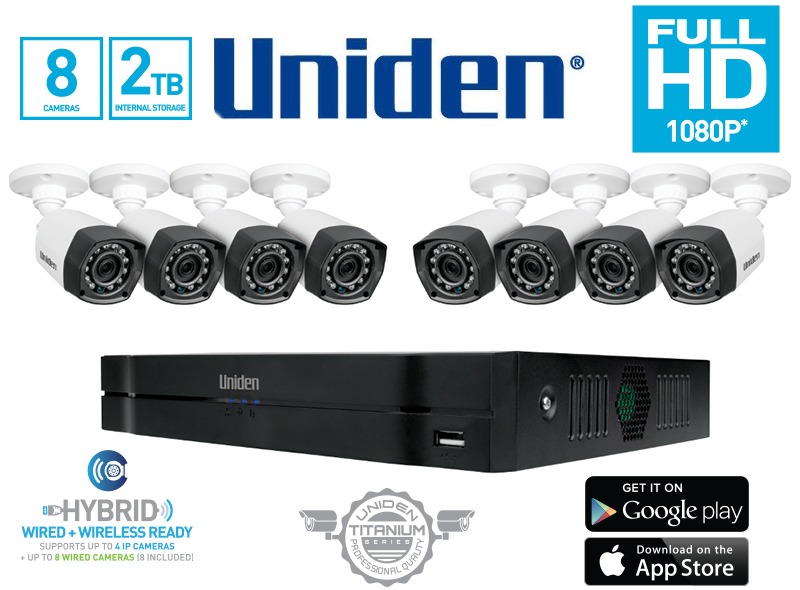 Key Features:
H.264+ Is a more efficient compression standard that uses 50% HDD space than standard H.264. This gives much longer record times than non H.264+ systems.
Push Notifications & Email Alerts - Push Notifications mean you get notified immediately of any motion alert triggers through your Guardian Live Pro App - No more checking e-mails to see if anything has happened.
Supports up to 8 wireless IP Cameras(see choices below)
Supports up to 16 wired cameras
HDMI Port – to view on TV
Night Vision: Up to 20 metres
Push Notifications and Email Alerts
Record and Watch Footage via Smartphone or Tablet – Dedicated Guardian Live PRO App
IP Cameras support ONVIF 2MP
Display Split 1/4/8/9 & 16
Recording Max 15fps @ 1080P (96 - 4096Kb/s)
Motion Detection, Video Loss and Camera Blank Detection
Smart Phones - Andriod and Apple
Storage 1xSATA Port 2TB HDD included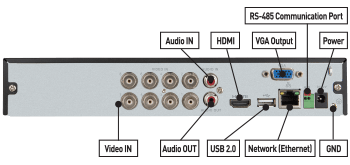 This image is of the rear of the 8 channel system and is just to show the various ports. Please refer to the main images for the rear of the 16 channel unit.
What's Included: 
All items listed are new in original manufacturers packaging
*
8 x Weatherproof^ Outdoor Cameras
*
FULL HD DVR Unit (16 Channel)
*
DVR Power Supply
*
HDMI Cable
*
Remote Control
*
Ethernet Cable
*
2 x 1 to 4 Power Supply
*
Mounting Screw Kits
*
4 x Security Stickers
*
Mouse
*
8 x BNC & Power Cable (18m)
Connection Type

Up to 16 Wired BNC connections and up to 8 Uniden WiFi IP cameras

Warranty

1 Year Warranty

Compatible with

Uniden GDCC10 and Uniden APPCAM 34/35/36 WiFi IP cameras

Kit - Cameras included

8 Cameras included in Kit

Camera - Resolution

2MP - 1080P

Camera - Minimum Illumination

0 Lux with IR on

Recorder - Video Inputs

16 x BNC Connectors

Recorder - Video Outputs

HDMI, VGA

Camera - Day & Night

Both: Day Normal Operation - Night with IR

Camera - IP Rating - Ingress Protection - Weather Resistance

IP66 - Weather Proof - Strong Rain

Camera - IR Rating (Night Vision Distance)

20 Metres

Kit - includes Cable

18 Metre Pre-made CCTV Cable Coax with DC Power - 1 for each camera

Kit - includes Theft Deterant Stickers

Yes

Kit - includes Screws & Mounting Plugs

Yes

Kit - includes Instructions (available via web download)

Yes

Comes with - Supplied in

Retail or Brown Box Packaging

Camera - Camera Format

Bullet Cameras

Kit - includes Camera Power Adapter & Splitter

2 Power Supplies and 2 4 Way Splitters

Camera - Lens Angle of View

90° Angle of View

Kit - includes Camera

8 Included Cameras

Kit - includes Power Supply

Yes

Works Standalone

Works as a Kit - will record and function without Internet - Internet only require for remote access.

Kit - includes CCTV Recorder

Yes - Guardian Hybrid Series Wired / WiFi DVR

Kit - includes Ethernet Cable

Yes

Kit - includes HDMI TV/Monitor Cable

Yes

Kit - includes Mouse

Yes

Recorder - Audio Input

1 RCA Input

Recorder - Audio Output

1 RCA Output

Recorder - Compression Format

H.264+ (Uses up to 50% less HDD space than H.264)

Recorder - Record Modes

Motion, Manual, Schedule

Recorder - Hard Disk Drive - Included

2TB Installed Drive

Recorder - Network Interface

1 x RJ-45 port (10/100/1000M)

Recorder - Remote Operation

Guardian Live App

Recorder - Backup Method

USB File Transfer.

Recorder - Mouse Support

Yes - Supplied