Socomec Backup Battery NeTYS PE 1000VA UPS 600W NPE-1000-LCD-AU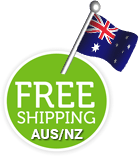 A$264.00
Price includes GST.
Battery Backup for when Mains Power is lost
15-30 Minutes for larger 8-16 Channel CCTV Kits
Has 4 x Standard 240V Outlets
1000VA / 600W  Power suitable for CCTV or any product requiring battery backup
Voltage Detection
 Socomec NETYS PE 1000VA Battery Backup Unit to Suit CCTV Recorders, POS and PC's
- Uses Standard Australian 3-Pin Sockets

What if your power is cut during a storm, or from intentional tampering with your power?
A battery back-up solves this problem.


This is the perfect solution for customers with a CCTV Recorder and are worried about loss of power to the unit.  This UPS, Battery Backup will keep your recorder and cameras operating for 15-20 minutes after the power has been cut. Think about how useless your CCTV System is when a Burgular switches off your power in the meter box.  This is a must for all CCTV Systems, this unit will keep your CCTV Security System operating.

Intended for

CCTV Recorders and Cameras - approx 15-20 Backup on 4-8 Cameras

CAD, graphic workstations

Multimedia workstations and peripherals

LCD screens and monitors

POS (Points Of Sales) setups

Advantages
Ideal and cost-effective protection for SOHO or POS applications
• Adapted to protect IT applications in home, office and retail environments.
• A complete range of six models to adapt the power to the equipment's consumption or to required back-up time.
Easy to use
• Control panel with graphical icons LCD / LEDs allowing the operating mode to be easily monitored.

A solution for network power cuts and voltage fluctuations
• The integrated AVR function (Automatic Voltage Regulation) stabilizes the output voltage and avoids unnecessary switching to battery mode operation, therefore preserving battery life to support black outs.

One cable connection
• 2 x 3-PIN Standard Australian Plugs for quick connection to everyday devices
Protect the recording process
• Integrated NTP protection for LAN/ADSL connection against the risk of data line overvoltage.