Watchguard ALC-SIR2 2020 Solar Powered Wireless Siren & Strobe

A$178.00
Price includes GST.
Solar wireless outdoor siren (110dB) with flashing strobe light
Can be used as wireless siren by connecting to control panel
Can work as a standalone alarm system by adding wireless accessories
Adjustable siren volume and duration
Features inbuilt tamper switch
Built-in 3.7V rechargeable lithium solar-power battery
Accessories - Related Products
Watchguard ALC-SIR2 2020 Solar Powered Wireless Siren & Strobe
RC-ALC-SIR2
The solar powered siren connects wirelessly to your Watchguard 2020 wireless home alarm system and needs no power connecting to it as it is powered by a built in 3.7V lithium solar powered battery. It has adjustable Siren volume with a max of 110dB and you can also adjust the sirens duration.
This solar powered siren is powerful and easy to install needing no cables at all to connect to your wireless alarm system or power. The siren also features has an inbuilt tamper switch so that you will know if anyone is trying to deactivate the siren without your consent.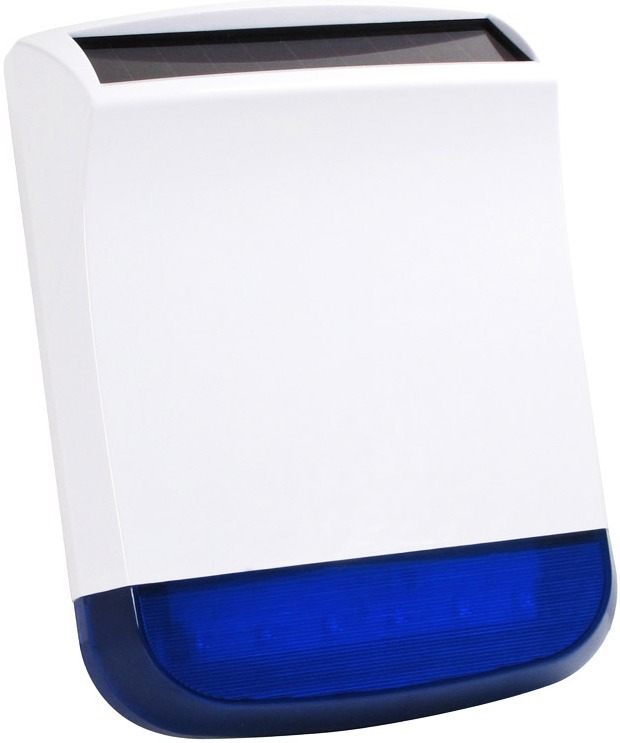 Connection Type

Wireless

Warranty

1 Year Warranty

Compatible with

Watchguard 2020 Wireless Alarm System