Watchguard ALC-PNB1 2020 Wireless Alarm Panic Button

A$43.80
Price includes GST.
Ideal in elderly or less able bodied care, or in duress applications
Compatible with Watchguard 2020™ GSM and WiFi alarm systems only.
315Mhz or 433.92MHz / ABS plastic / uses 1 x CR2032 battery
52 x 54.5 x 10mm
Accessories - Related Products
Watchguard ALC-PNB1 2020 Wireless Alarm Panic Button for use with Watchguard 2020 wireless alarm systems

RC-ALC-PNB1
When the button is pressed, the wireless alarm system will arm and the stored alarm numbers will receive SMS or phone call emergency alerts. This makes it the ideal alarm for the elderly or less able-bodied to alert a friend or relative if they have a fallen or need assistance, or in duress applications where an urgent call for help is needed.
The Watchguard 2020 Wireless Panic Button is a flat, elegantly designed emergency pendant which connects to the Watchguard 2020 GSM and Wireless alarm control panel. This compact unit is made from ABS plastic uses 1 x CR2032 battery and measures 52mmx 54.5mm x 10mm making it small enough to fit in a pocket without being so small the elderly find it hard to hold and use.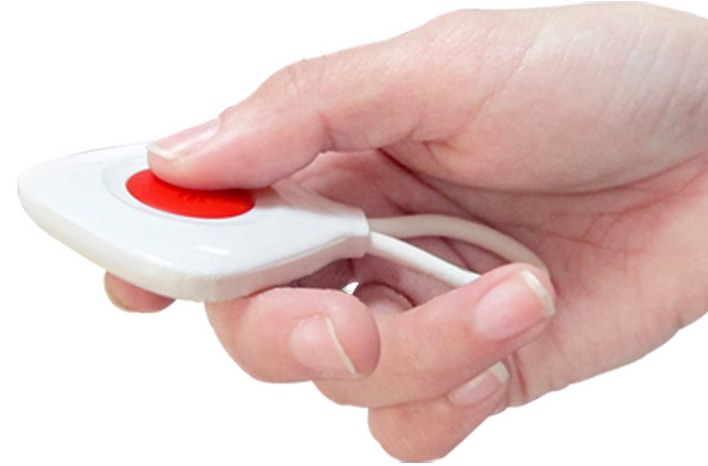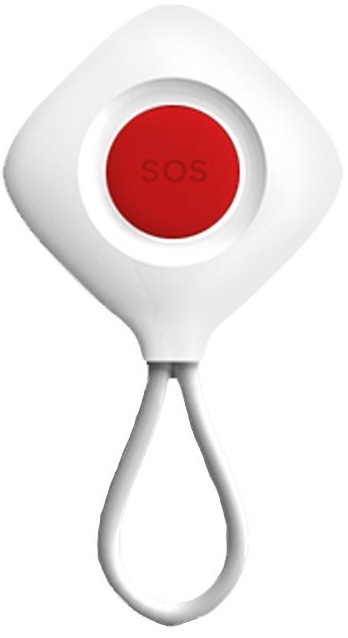 Can only be used in conjunction with the Watchguard 2020 Base or Wireless Base unit.
Product Features:
Ideal for elderly or less able-bodied care, or under duress applications
Compatible with Watchguard 2020™ GSM and WiFi alarm systems
315Mhz or 433.92MHz / ABS plastic / uses 1 x CR2032 battery