VIP Vision Professional Series 2 Door Two-way Access Controller - ACCON-2P22

In Stock - Ships from Sydney
Store up to 100,000 valid cards & 150,000 records
Supports RFID card, password, fingerprint and keycode
TCP/IP interface for configuration via PC
Wiegand or RS-485 interface to readers
Door time-out, intrusion, duress and tamper alarms
Anti-passback, multi-door interlock, multi-card open
Support 128 efficient time and holiday schedules
Watch dog function ensure device free from halting
Sturdy wall-mounted metal casing
Backup battery extension (Sold separately)
Choose from Various Payment Types.
Paypal, Credit Card, ZIP Money, Afterpay, Bitcoin & Direct Deposit
Shipping we're fast!
99% of our orders leave us the same day of ordering. Express Shipping options available at checkout.
Fast Reponses to Warranty & Support
We answer your questions fast. Great Australian Company based out of Sydney for over 20 years.
VIP Vision Professional Series 2 Door Two-way Access Controller
ACCON-2P22
VIP Vision Access Controllers are the central management device for your system. Take full control with user management, event logs, access period scheduling, alarm functions, CCTV integration and much more.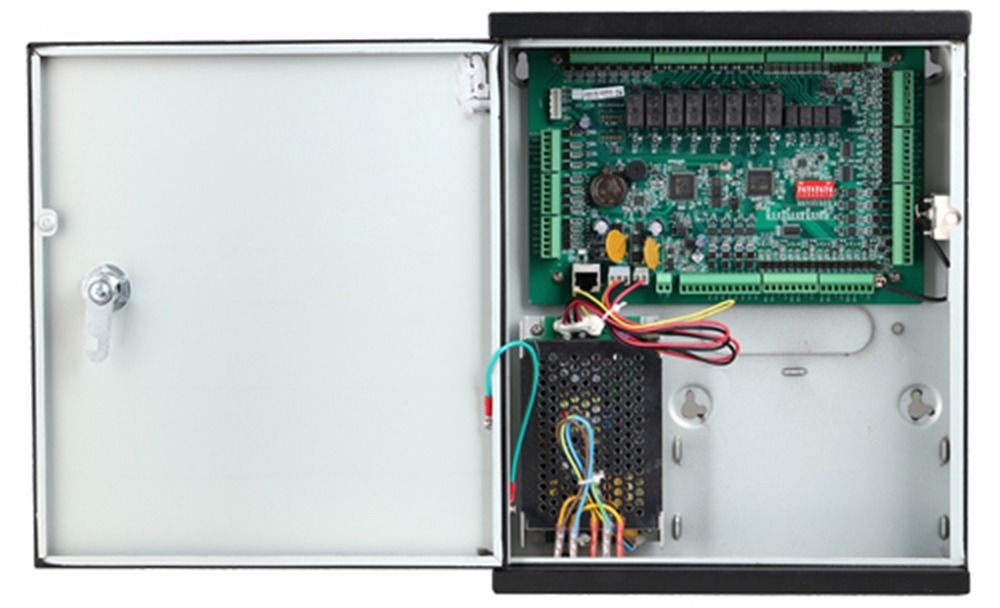 Product Features:
• Store up to 100,000 valid cards & 150,000 records
• Supports RFID card, password, fingerprint and keycode
• TCP/IP interface for configuration via PC
• Wiegand or RS-485 interface to readers
• Door time-out, intrusion, duress and tamper alarms
• Anti-passback, multi-door interlock, multi-card open
• Support 128 efficient time and holiday schedules
• Watch dog function ensure device free from halting
• Sturdy wall-mounted metal casing
• Backup battery extension (Sold separately)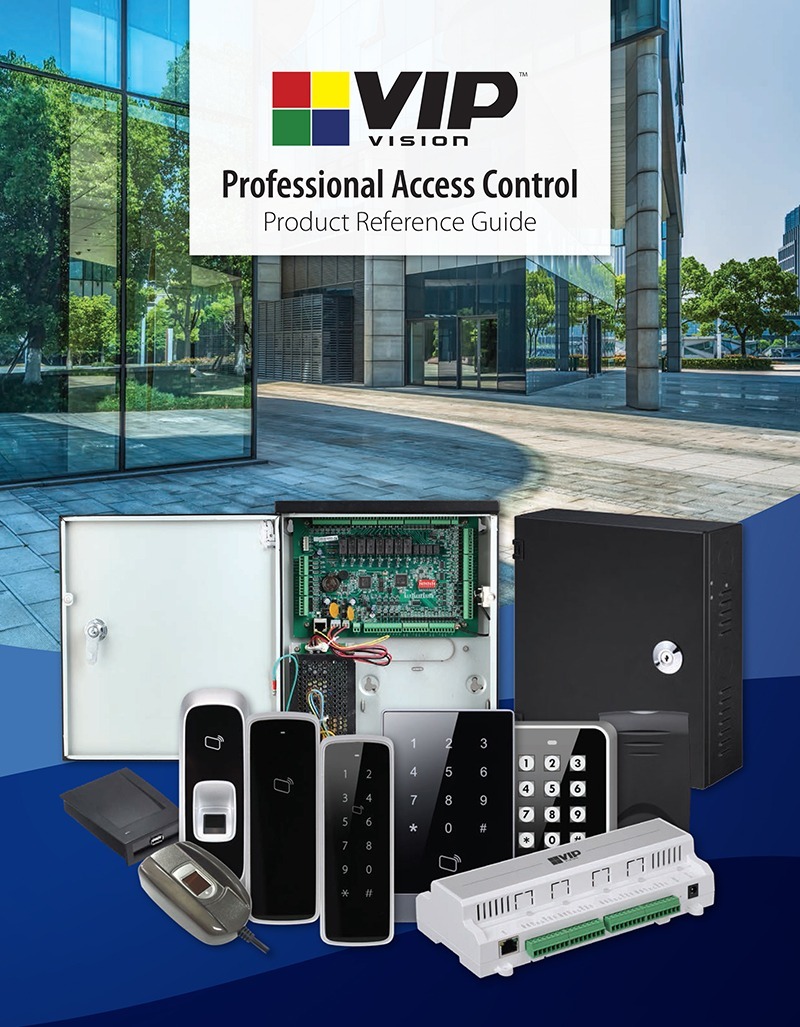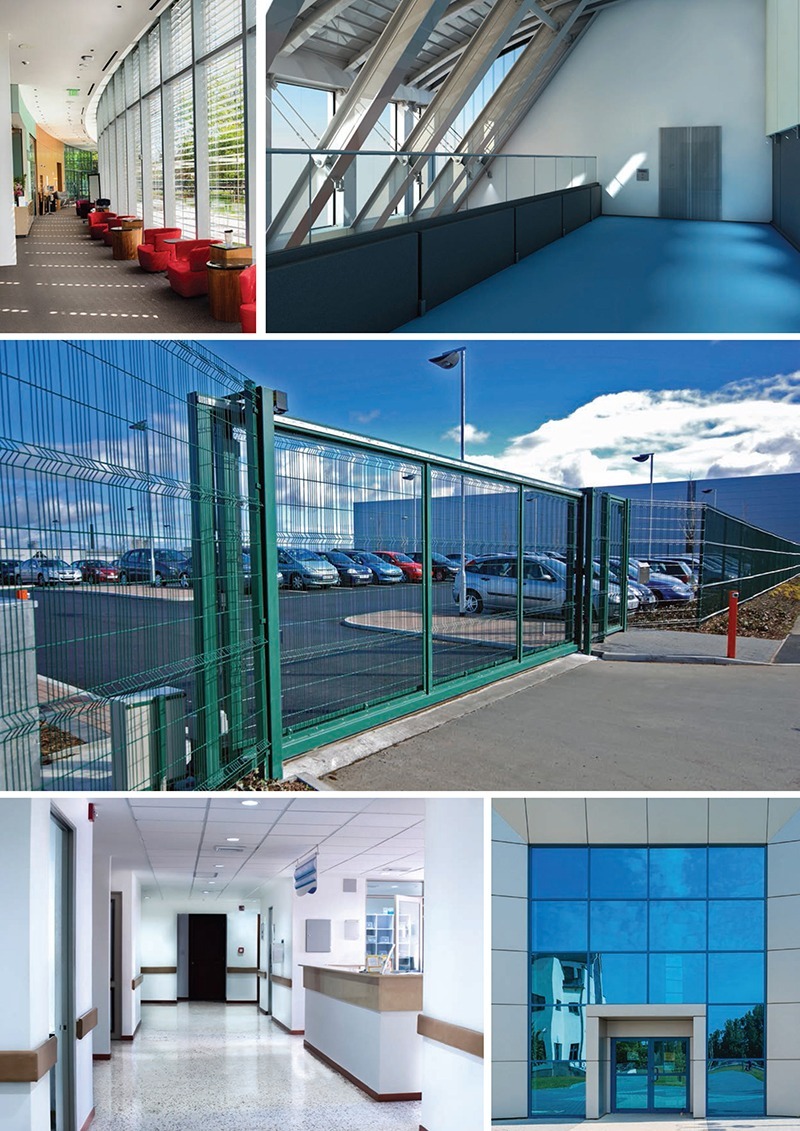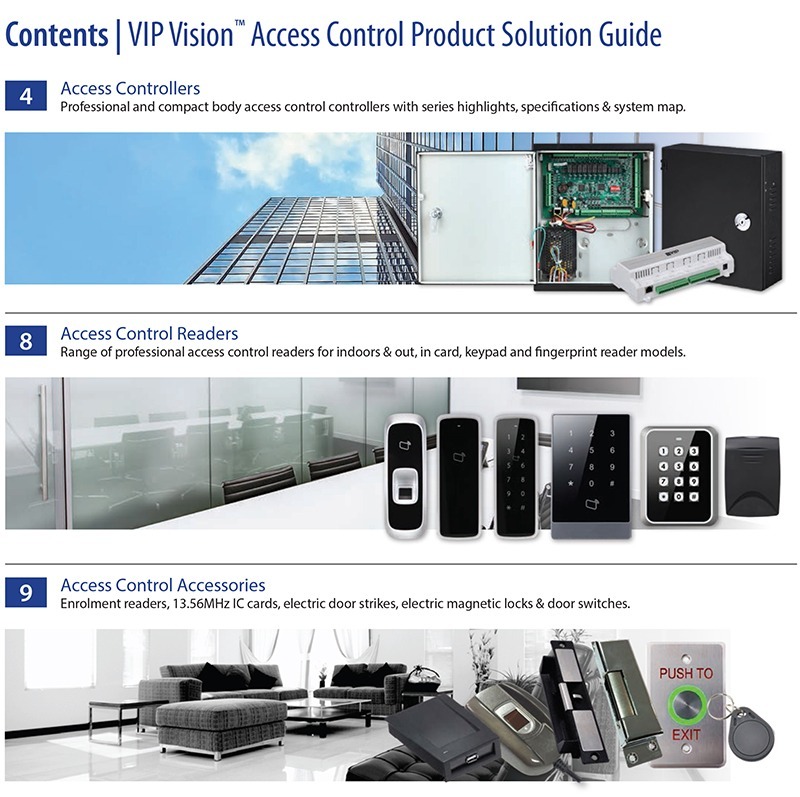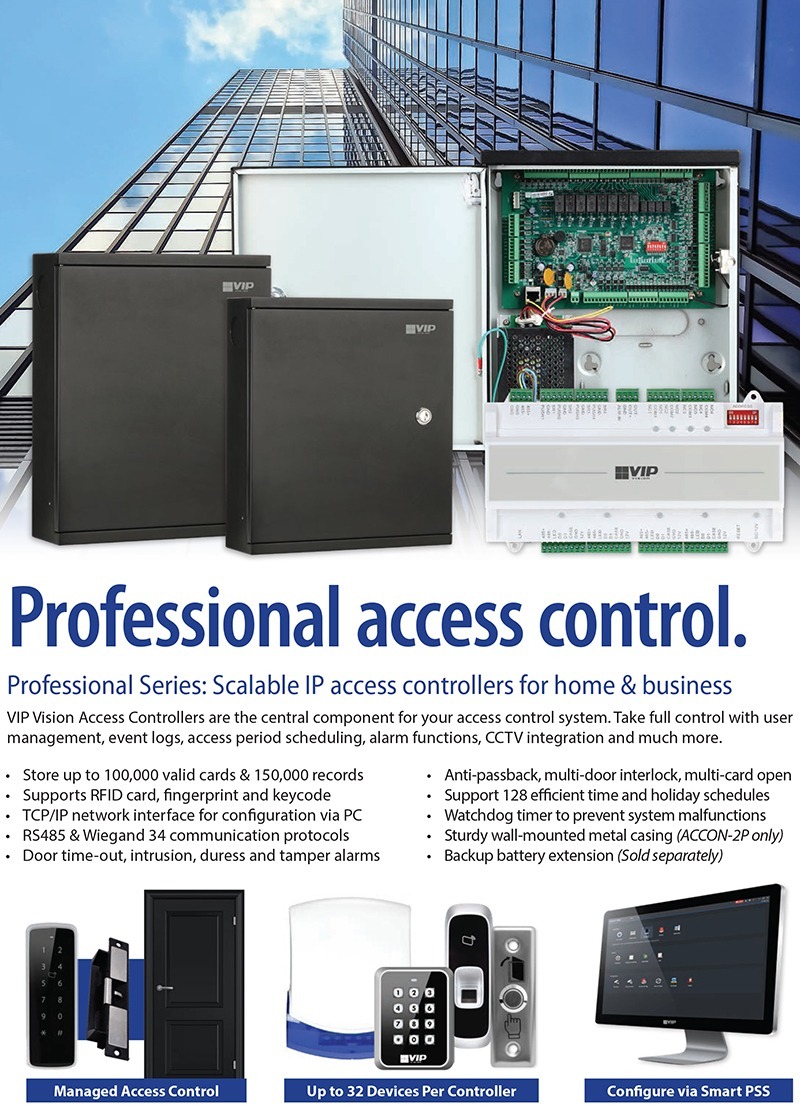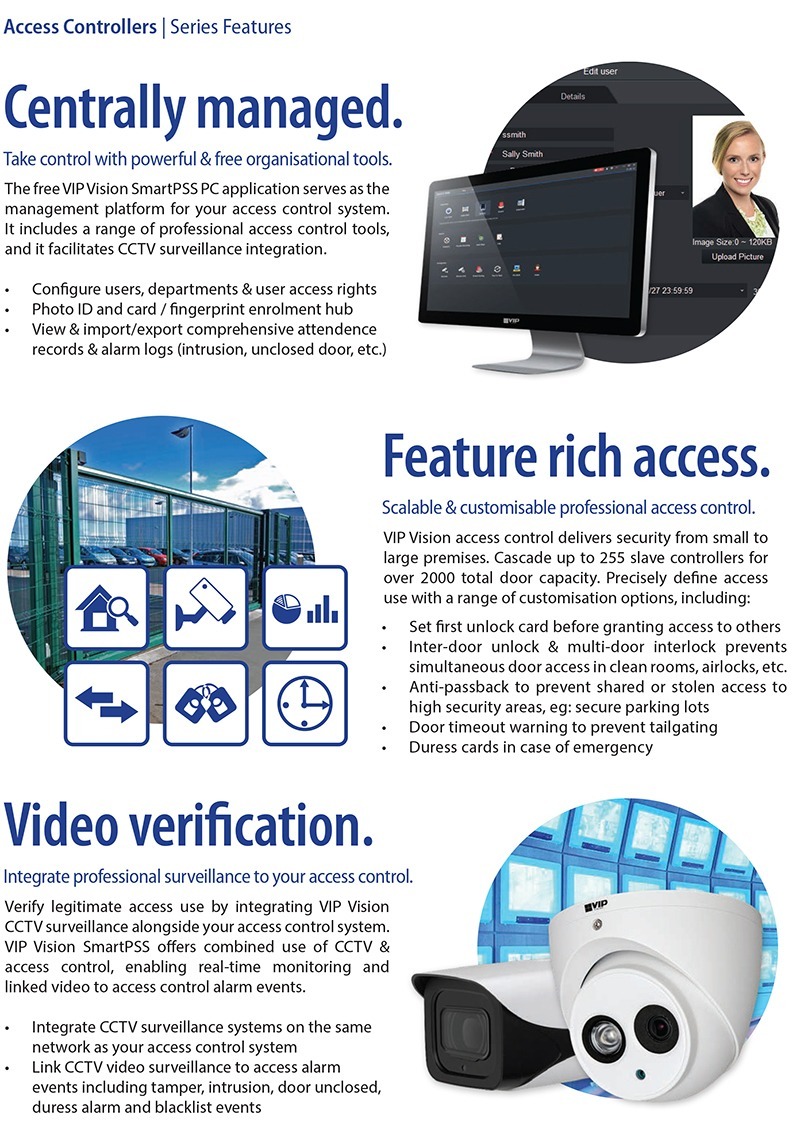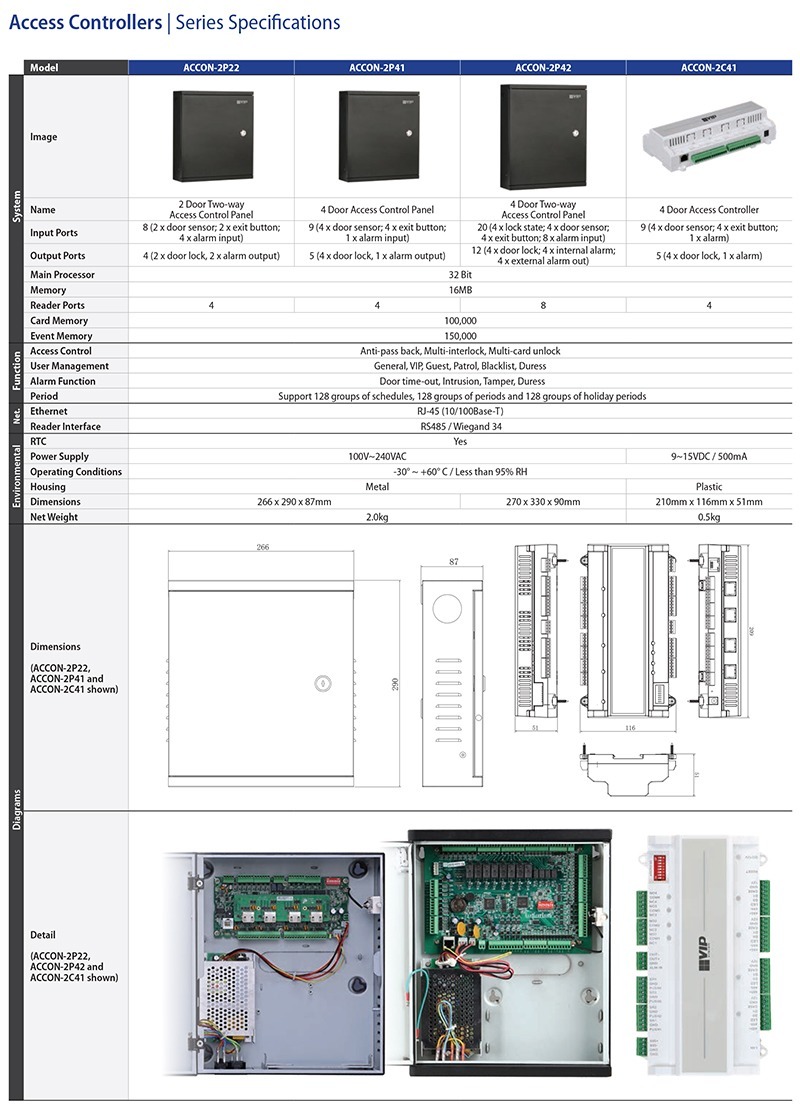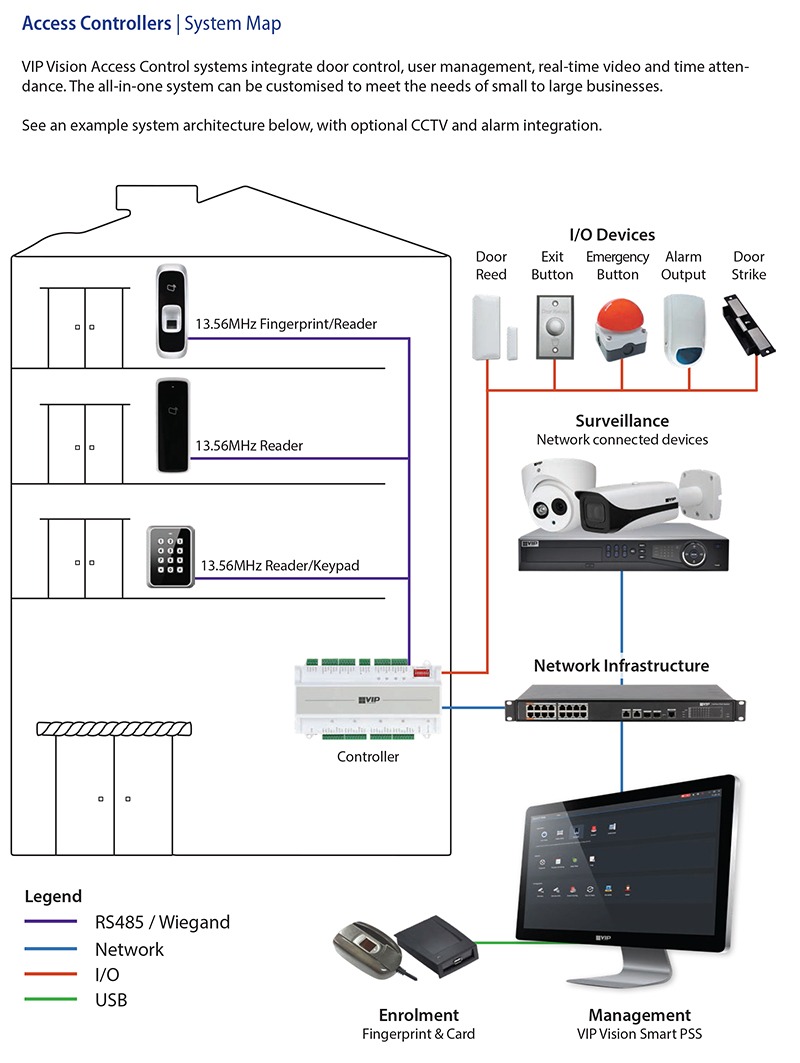 Brand

VIP Vision Australia

Warranty

4 Year Warranty

Dimensions

280 x 320 x 114mm

Ethernet

RJ-45 (10/100Base-T)

Housing

Metal

Net Weight

2.0kg

Operating Conditions

-30° ~ +60° C / Less than 95% RH

Power Supply

240V AC

User Management

General, VIP, Guest, Patrol, Blacklist, Duress

RTC

Yes

Reader Ports

4

Reader Interface

Wiegand / RS485

Period

Support 128 groups of schedules, 128 groups of periods and 128 groups of holiday periods

Output Ports

4 (2 x door lock, 2 x alarm)

Memory

16MB

Main Processor

32 Bit

Input Ports

8 (2 x door sensor; 2 x exit button; 4 x alarm)

Event Memory

150,000

Card Memory

100,000

Alarm Function

Door time-out, Intrusion, Tamper, Duress

Access Control

Anti-pass back, Multi-interlock, Multi-card unlock
VIP Vision is backed by over 2,000 professionals in research and development at the forefront of advanced surveillance and IP intercom technologies. Their constant pursuit of innovation delivers cutting edge products with high quality, performance and reliability.
With 4 to 128 channel systems, VIP Vision offers professional video surveillance solutions for small projects through to large commercial, public sector and government level applications.
Stream beyond Ultra HD with 12 megapixel recording using the latest range of VIP Vision IP surveillance cameras. Adaptable to any task, the range offers a wide selection of professional bullet and dome cameras, as well as application specific models such as PTZ, fisheye and pinhole cameras.
VIP Vision IP systems are accompanied by an extensive range of accessories including, video wall controllers, brackets & adapters, central management software and PoE accessories to help you deliver the most professional and reliable install possible.
Rest assured knowing you have usable video evidence when it matters most with VIP Vision IP surveillance.