Re-energise your office space.
Create productive work environments with the new standard in low-glare, flicker-free office lighting.
Designed as a low-glare alternative to fluorescent lighting, the ENSA™ LED panel lights are available in 40W(<22UGR) model and have a standard rectangular profile (1200 x 300mm). They can be easily recessed in tiled ceilings, surface mounted or suspension mounted.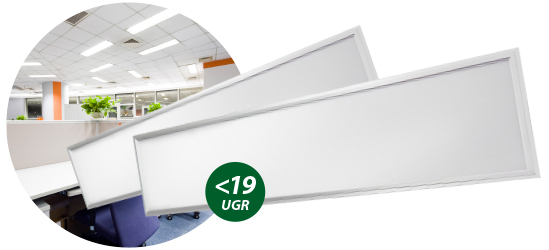 * Trade Customers Welcome - Contact us