8680 Series - 8MP IP AI True Detect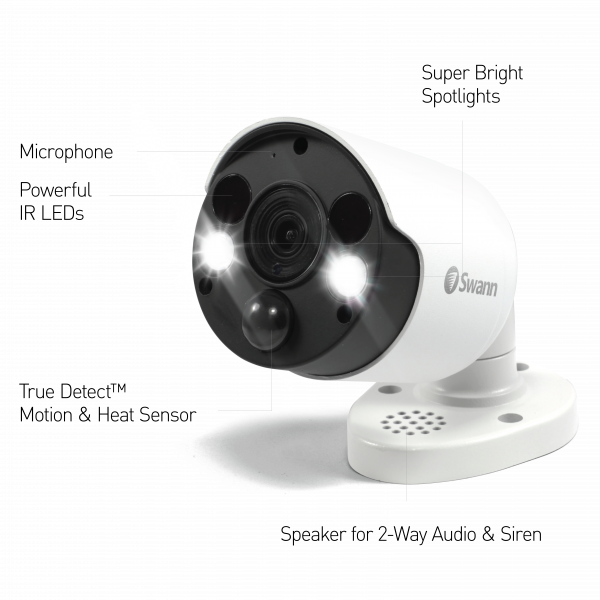 Feature Camera of the 8680 Series is the 887MSFB.
Swann Security 8680 Series CCTV Surveillance Family
Perfect for Retail, Home or your office. The 8680 Series utilizes AI Technology being able to differentiate between people and cars; as a result, less false triggers for unwanted alerts. Nothing is perfect and all CCTV Systems will still false trigger some of the time.
All kits in the 8580 / 8680 / 8980 Series contain the 8580 Series Recorder with a 2TB Preinstalled Hard Disk Drive. Our NVRs will support up to an 8TB HDD.
The Series include 4K Cameras
NHD-887 models are Bullet Style
NHD-888 models are Dome Style
Fast Shipping
We custom build kits every day - need something specific? Give us a call -- 07 5609 4910 or 02 8814 6008
Need a bigger Hard Disk Drive? ---> Available with 2TB, 4TB, 6TB or 8TB for longer recording times.
Difference between 8680 & 8980? 8980 Series has visible Red and Blue Flashing Deterrent lights