Dahua IP Security Cameras
Dahua IP Security Surveillance Cameras
Choose from our wide range of mid to high resolution security cameras to suit your surveillance purpose. High quality features with expert technologies.
Our most popular range of surveillance cameras is the TiOC series, featuring full colour day and night technology with an inbuilt siren & two-way audio. - Be sure to check out the TiOC series today.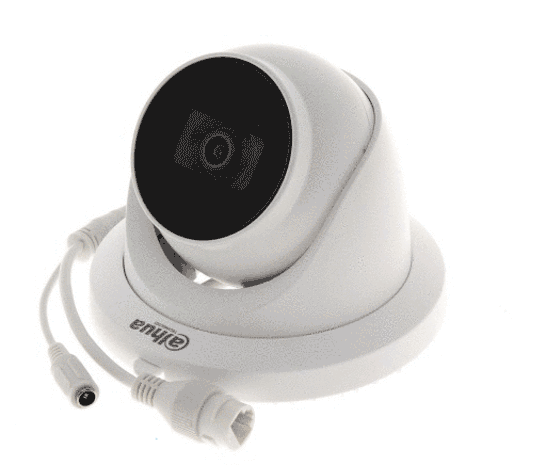 Dahua 3 Year Warranty
The Dahua camera quality guarantee from Domes, Turrets to Varifocal security cameras. Feel trusted in the cameras you have chosen to last through the Australian elements.
Keep scrolling to view all Cameras ↓
Also known as three-in-one camera, integrates 24/7 full-colour monitoring, active deterrence and AI into one smart and innovative solution. TiOC can accurately identify potential risks and effectively warn off intruders, effectively protecting life and property's safety.
Accurate Alarm: targeting people and vehicles, while filtering out non-target objects such as animals, leaves and car headlights.
Active Deterrence: Powerful and long distance Red & Blue flashing lights. Two-way audio for live talk and customizable reordered voices for scenarios (Speaker volume 110dB). One-tap arming and disarming the alarm with the mobile app.
Full Colour: Enhances the pictures colour in low light for a more vivid and brighter image. A colour image gives you the best chance in collecting accurate evidence for  human & vehicle activity.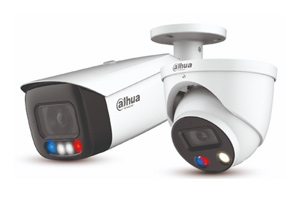 WizMind provides comprehensive human-oriented solutions including face recognition, privacy protection, human video metadata, people counting, stereo analysis, etc., making it possible to quickly and accurately act on what matters to you. In addition, it provides more precise and effective AI search to locate targets, and various human-based data for business analysis.
Vehicle Analysis: Widely used in urban roads, residential community entrances, parking lots & toll stations
People Counting: This feature provides customers with valuable data for business report analysis. It provides statistics with up to 98% counting accuracy.
Heat Mapping: The heat map feature helps retailers to optimize the layout of supermarkets. It also enables retailers to discover which products draw more attention based on the time the customers stay in an area.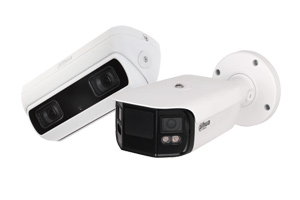 WizSense AI is used to recognize human and vehicle in an image with high accuracy. 
SMD 4.0: SMD function filters out irrelevant objects in the scene. Equipped with new deep learning algorithm, Optimized to filter out small and large animals in the scene to avoid triggering false alarms.
Quick Pick: Technology that can quickly identify human/vehicle targets of interest, which optimizes the search for relevant SMD events. 
Scene Self-adaption: Deep learning algorithm that can intelligently identify multiple scenes and adjust to their optimal images.
Longer Distance Detection: Improving human and vehicle detection range x2 of a standard camera.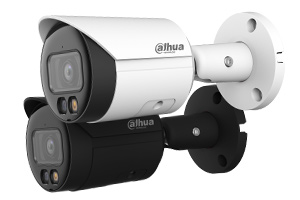 Captures vivid colour information even in low-light conditions. It effectively extracts the colour features of scenes of human, vehicle or other types of footage.
24/7 Colourful monitoring: Significantly increases probability of collecting valid human, vehicle, and event evidence through brighter monitoring.
Excellent video quality in darkness: Warm and smart auxiliary light to guarantee image clarity even in total darkness. Prevents rain reflection and does not attract insects.
Up to 98% AI accuracy at night: Supports integration with recorder to achieve AI search and improve retrieval efficiency. Filters false alarms and allows human and vehicle classification to focus only on target of interest.