Power Splitter 6-Way Swann CCTV AC/DC General Power 2.1mm

In Stock - Ships from Sydney
inc-GST
100% brand new and high quality.
1 For DC Female to 6 Male Power Splitter Cable
Plug Diameter: 5.5 mm outer, inner 2.1 mm
A convenient and cost-effective way to power up
6 cameras with 1 power adapter
This For DC Power Adapter Y Cable Pigtail splits 1 power signal into 6 and is useful for powering multiple cameras from one central adapter.
length :15inch
6 Channel Power Cable Splitter For Security
Swann CCTV DC 6 Way General Power Splitter
SR-DCSP-1F6M
This is a very simple splitter cable perfect for using multiple cameras on 1 power supply. One female 2.1mm DC socket then 25cm cable and 6 x Male 2.1mm Plugs. It is very important to ensure the total load of the cameras does NOT exceed the output current of your power supply.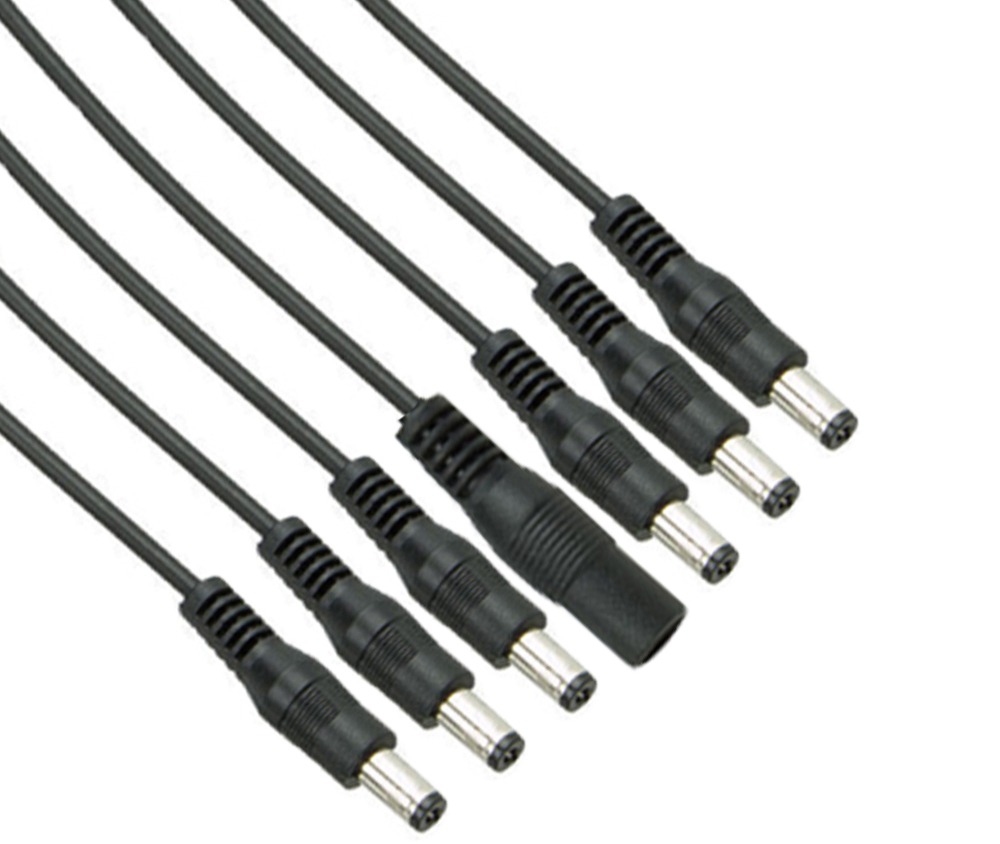 Simple calculations: If you have 8 cameras using 300mA each = 2.4Amps - you need a minimum 2.5Amp power supply, preferably 3Amps.
Cam1+Cam2+......+Cam8 = Total Current Required.
Should you require a larger power supply please search the site, we have larger supplies available
Brand

Swann - AU

Warranty

12 Month + 6 Month Bonus