• Boost your efficiency by maximising use of natural light
• Set target light levels to automate light dimming
• Adjustable daylight sensor (2~100lx)
• Small, corded sensor for flexible installation / DIN rail mountable
• IP65 weather-resistance rated photocell
• 3 year warranty
ENSA Corded Light Control Sensor
ENSA-LC3
The ENSA-LC3 is a daylight sensor to control lights at dusk and dawn. The switch is ideal for use in conjunction with any light, but is especially useful when used with an energy efficient ENSA LED light. The ENSA-LC3 can multiply power cost savings by controlling your already energy-efficient light to turn on only when you need it.
Once installed, the daylight sensor measures ambient light levels (sensitivity for the daylight sensor can be adjusted on the unit). If the light levels fall below the set limit, the light control sensor is activated and the connected light will turn on. The daylight sensor is compact and corded, making outdoor installation a simple task.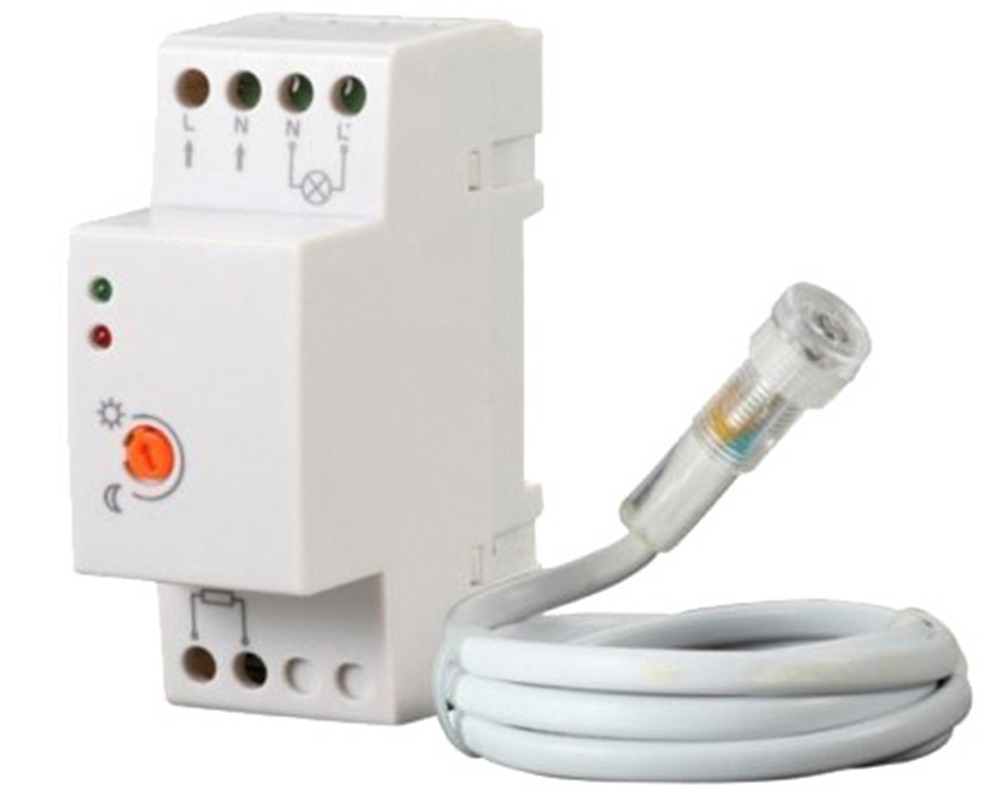 Product Features:
• Boost your efficiency by maximising use of natural light
• Set target light levels to automate light dimming
• Adjustable daylight sensor (2~100lx)
• Small, corded sensor for flexible installation / DIN rail mountable
• IP65 weather-resistance rated photocell for outdoor installation
• 3 year warranty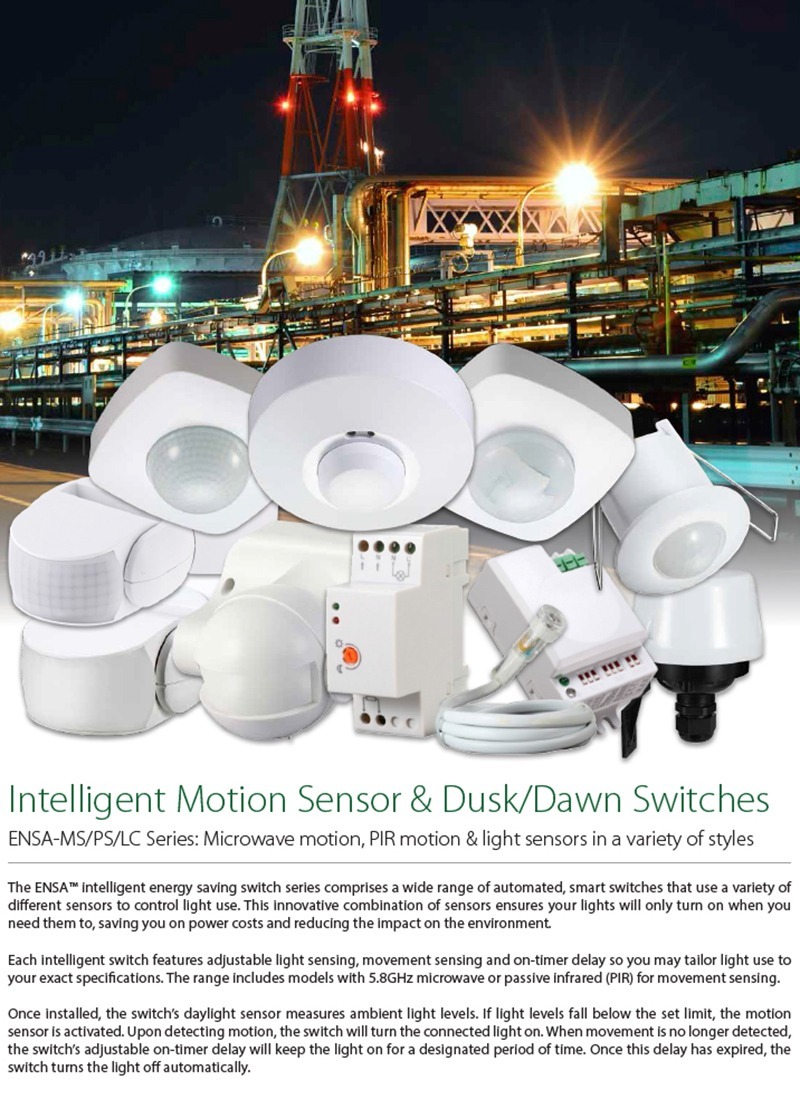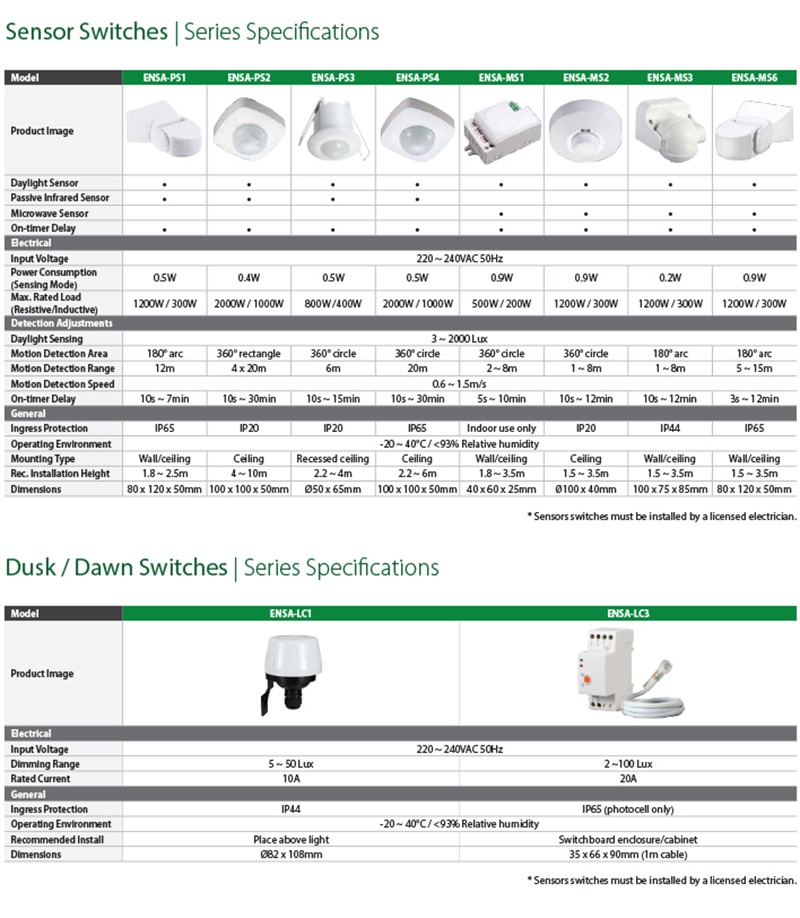 .