Permaconn PM45-4G 4G PM45 Alarm Communicator
In Stock - Ships from Sydney
Remote "over-the-air" alarm panel
Dual SIM + IP alarm communicator
Plug & Play solution
Interfaces with any Contact
ID alarm pane
3 input + 3 output, function control
Communicator automatically switches between 4G and 3G networks
Low current draw, easily powered from alarm pane
Choose from Various Payment Types.
Paypal, Credit Card, ZIP Money, Afterpay, Bitcoin & Direct Deposit
Shipping we're fast!
99% of our orders leave us the same day of ordering. Express Shipping options available at checkout.
Fast Reponses to Warranty & Support
We answer your questions fast. Great Australian Company based out of Sydney for over 20 years.
Permaconn 4G PM45 Alarm Communicator
PM45-4G
The PM45-4G is a versatile alarm communicator that reports on 4G, GPRS and IP to the Central Station. This unit can interface with a range of alarm panels using Contact ID. Primary alarm path is IP, followed by 4G/GPRS in the event of a wired ethernet failure. If no IP connection exists the communicators will report on GPRS or 4G only.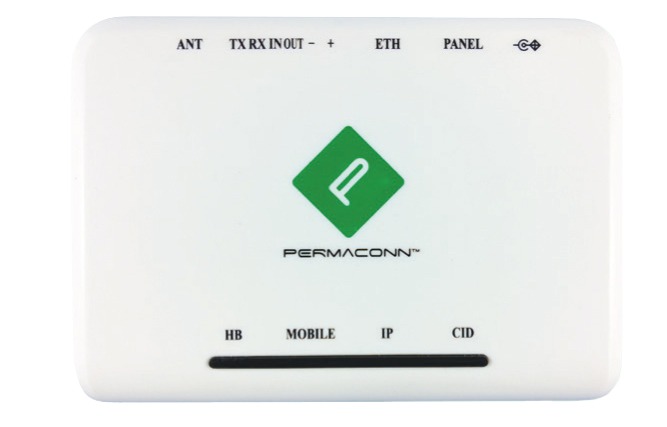 Product Features:
• Small size - Fits inside alarm panel enclosure and suitable for ATM & M2M applications
• Secure VPN within Optus & Telstra networks - Dedicated for Permaconn events only
• AES128 encryption for alarm data - Secure transmissions over the public internet
• High speed RS232 Interface - Future development
• Various diagnostic LEDs - Easy installation
• Activate, commission and diagnose using Atlas - Seamless installation process
• Three (3) dedicated paths of communication - Uptime in excess of 99.9%
• Internal watchdog reset function - No unnecessary service call-outs
• Monitors & reports dialler interface lead status - Panel dialler to Permaconn interface secure
• AS/NZ2201.5:2008 compliance